One of my favourite brands I've tried in the past year has to be Reversa – it's made with ingredients proven to work, with products available in a variety of formulas for all skin types.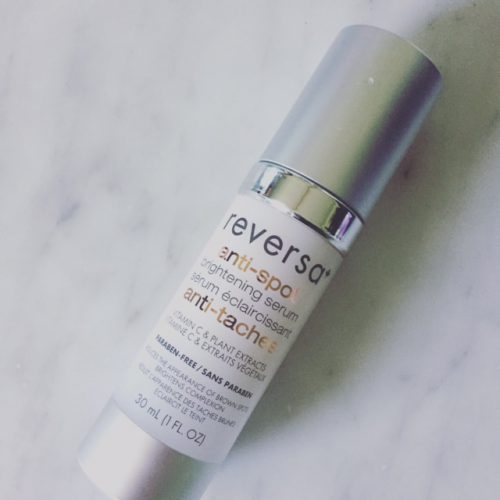 Recently, faced with dry skin and needing to lighten some hyperpigmentation from the summer, I turned to the Reversa Anti-Spot Brightening Serum.  Formulated with Vitamin C and plant extracts, this serum is actually a more moisturizing lotion-like consistency which absorbs into skin easily.  It feels like relief on dry skin but not greasy, so I've been using it morning and night after my serum.
The Vitamin C is a powerful antioxidant that's helping lighten spots and keep my skin looking fresh.  It's not as dry anymore so that's a plus too.  Because there's no glycolic or other acids in this one, it's quite gentle on your skin and perfect if your skin can be reactive. It takes about 2 weeks to see results.
$48 online or at Shoppers Drug Mart.