This is the retinol that you want if you're a beginner to retinols – and truthfully, it's the one that I'm using right now too because it's so gentle that it makes my skin feel so good.  Reversa's Retin[A]list has just 0.3% retinol which means that you'll get all that retinol exfoliating goodness but none of the dryness and peeling that comes with it.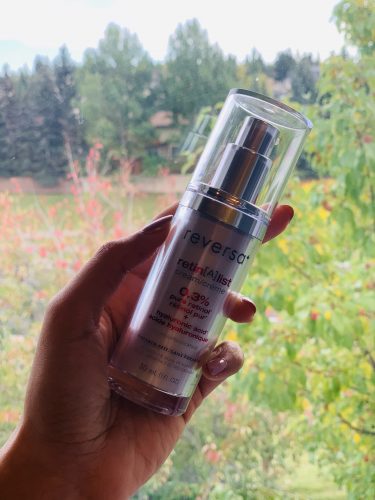 If you're already using a stronger retinol, there's no reason to switch to this one but if you're new to retinol then this might be the one to start with because it's not too strong.  Starting with a strong retinol can cause major redness and irritation and it can even ruin your skin barrier.
The Reversa retinol has a moisturizing gel formulation which makes it easy to use with any other skincare ingredients.  It feels like more of a serum than a cream, but it's moisturizing and not watery.  I use it on top of my vitamin C serum, and so far so good.  I've actually been using it for about 2 months and my skin loves it because it's so gentle.
Available at Shoppers Drug Mart for $44.99.