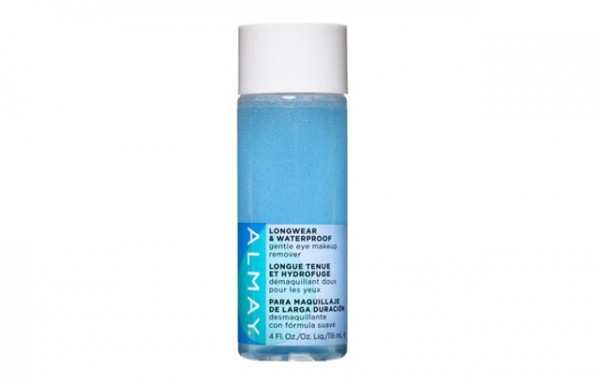 Almay's Longwear & Waterproof Gentle Eye Makeup Remover is a dual phase makeup remover similar to Lancome's Bifacil and L'oreal's Gentle Waterproof Eye and Lip Makeup Remover . To use these, you shake the oil and lotion layers in the bottle together.
As someone who wears waterproof mascara on a daily basis, I rely on these dual phase removers to take off my eyeliner and mascara before using cleansing oil to remove everything else.
The Almay version of this is a bit gentler than the other two and leaves eyes soft, but not greasy after use. Also, the oil is gentle enough that it doesn't leave  your vision cloudy after using it which the other two sometimes do and doesn't sting tired eyes.
It still removes waterproof mascara with minimal rubbing, but it doesn't remove quite as quickly as the other two do and you have sort of soak your lashes with a cotton pad a little longer than usual.
Overall, a really budget friendly, decent remover that I would definitely consider purchasing again.
$8 at drugstores.