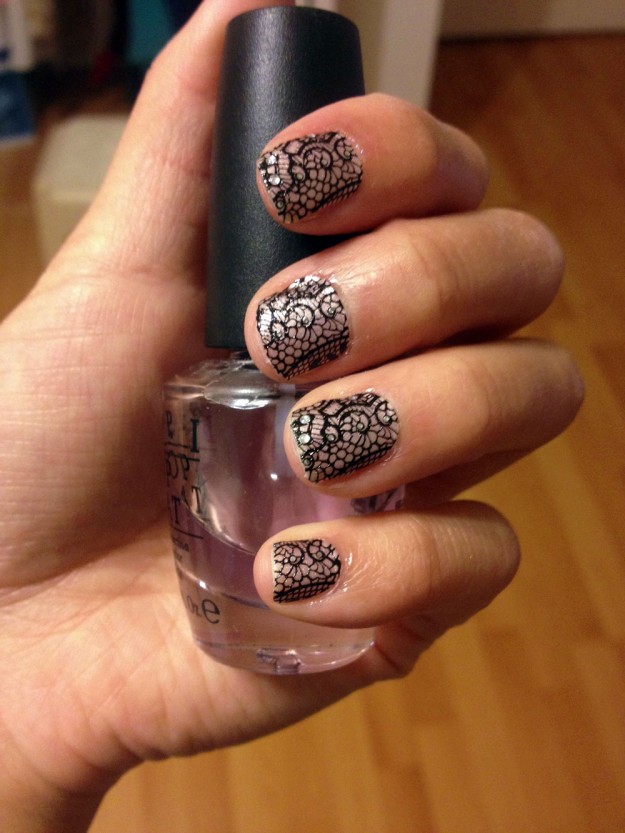 Sweetly laced is a beautiful lace patterned, crystal studded nail strip by Avon.
My last foray into the world of nail strips was with Incoco, and I found that they really tended to chip and peel after a few days.
The Avon strips are a bit thicker than the Incoco ones, which really seemed to aid their staying power. I didn't see the first chip until probably 5 days in, and I had them on for about 8 days in total. The same simple peel, stick and file application as other nail strips, and with these I also used a cuticle clipper to trim the excess around the base of my nail.
I didn't have any nail polish remover when these started to chip so I carefully peeled them off. While they did come off relatively easily, I noticed some ridges in my nails a few days later that are probably the result of not removing them properly, so do be careful if you're going to remove them this way.
Avon Nail Art in Sweetly Laced is $10 on Avon.com