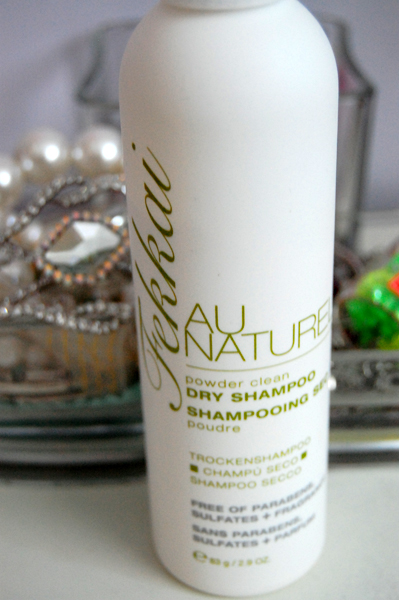 Dry shampoo, for those of you who don't know, usually comes in spray or powder form, and is used to sop up oil residues in your hair, for days when you don't have time to wash it. You simply shake the powder onto your scalp near the oily roots, gently massage it in, and brush your hair out.
Frederic Fekkai's Au Naturel Dry Shampoo is paraben, sulphate and fragrance free. Good for the environment and double good for those of you with sensitive scalps.
I really liked this one because it lasted quite a long time, and my hair didn't collapse in a greasy mess halfway through the day. The absorbing ingredient is cotton, which I also thought was kind of cool.
Although the product worked well, the only thing I didn't love about it was the smell. The powder is free of perfumes, and smells a bit like canola oil. It's not unpleasant, but it's not as fresh as I would like a dry shampoo to be.
That said, it's still pretty great. Two thumbs up, Fekkai!