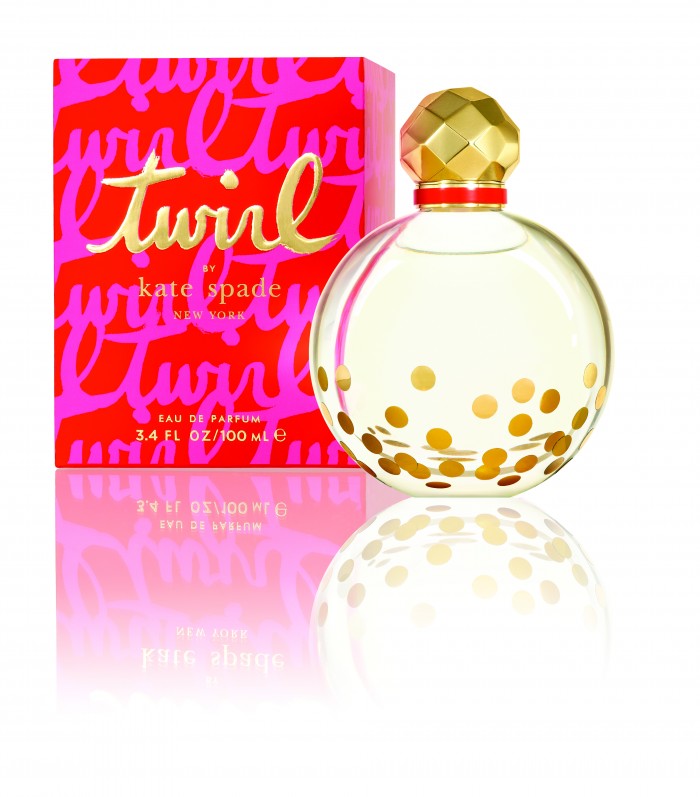 New this fall is Twirl by Kate Spade. Unusual for fall because of its fruity top notes, let this scent drydown for just half an hour and you'll see that it turns into a sophisticated blend of musks and florals.
The notes of the scent are pink watermelon, blackberry and red currant, with a heart of orange blossom, star jasmine, tiare flower and sweet magnolia, finished with musks and a touch of french macaron.
As you can see, the opening fruits are not overly sweet – the pink watermelon is barely there and probably just adds freshness. It was the blackberry and red currant that I could smell the most, and then the sweetness of the orange blossom came though. Though they say that the drydown includes macaron, there's not a lot of sweetness in the drydown and the musk is what rules and makes this fragrance absolutely wonderful to wear.
It's not strong enough for my liking – I wish the drydown had better sillage – but it's still a wonderful scent and one that I will be reaching for this fall.