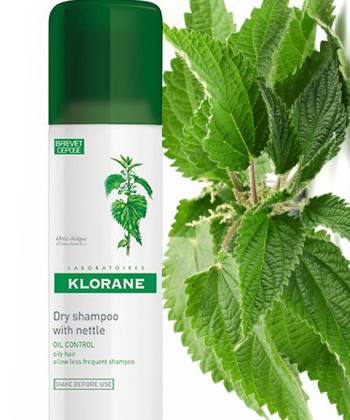 We love dry shampoo around here, because anything that lets us skip a day or three between shampoos is fabulous.
My recent discovery is Klorane's dry shampoo with nettle, which claims to help control excess oil production after 3 months. Although that's a claim that I'm still pretty skeptical of, their dry shampoo is undeniably wonderful.
It does spray on white, but definitely not as heavily as the Batiste dry shampoo and it absorbs quickly just by rubbing it in lightly. Oil is absorbed pretty much instantly, leaving your hair feeling and looking freshly washed . The best part is, there isn't a heavy, cloying fragrance like with most spray dry shampoos. A very light mint scent helps to mask any offensive odors in your dirty hair, not an overpowering perfume.
This is also paraben, sulfate and colourant free. My other dry shampoos are collecting dust after finding this gem!
I found mine on well.ca for $17.00.