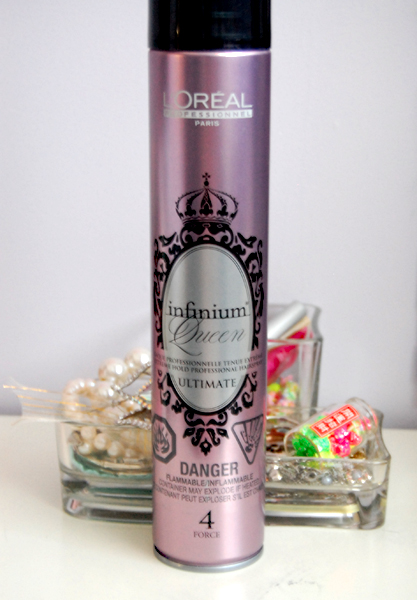 L'oreal Professionnel Infinium Queen Ultimate Hairspray gets a 10/10 in my book. Honestly, it does everything you could wish for from a hairspray. I mean, it doesn't clean your car or do your laundry, but it's still pretty great.
It provides a fantastic, residue free hold that's strong, but still relatively flexible. It makes your hair shiny and keeps it from frizzing up throughout the day.
It also has a nice scent that isn't too strong. Anyone that's ever used hairspray ever knows how important that is because it's a smell that's pretty much stuck with you until you wash it out, so it's nice that this is a light scent that I can live with.
Nothing but good things to say about this hairspray.