True Story: I don't normally turn to MAC for skincare.  The brand is known for trendy colour cosmetics, and I love them for that, and my tastes in skincare veer towards brands that can only be purchased at the doctor's office.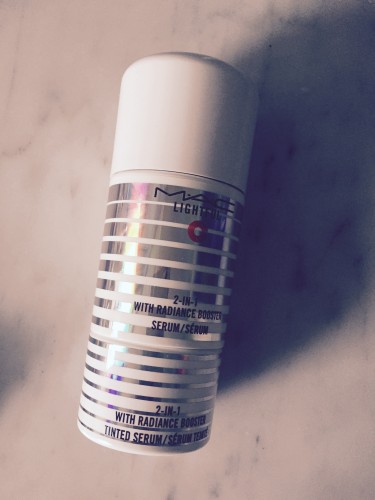 But I've now discovered this beauty of a product: the Lightful C 2-in-1 Tint and Serum with Radiance Booster.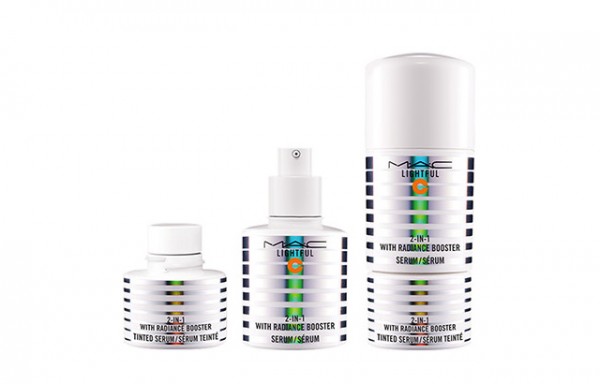 Take a closer look at the amazing packaging.  The top chamber houses a Vitamin C-containing serum, while the bottom chamber has a tinted serum.  Basically, this is perfect for summer travels because the top is going to be your night treatment, while the bottom is going to be the tinted moisturizer you wear during the day.  It's so sheer that you'll forget you have it on, but it'll give you the dose of skin-brightening optical illusion that just works for long summer days.
The only issue: the Tinted Serum tends to gunk up because it's quick drying.  Just be wary of this and apply quickly with your fingertips.  Works exceptionally well on top of a sunscreen or moisturizer, the greasier the better, so you can achieve the dewy glowy look all summer long.
Available in 5 colours at MACCosmetics.ca, MAC stores, and The Bay. $72