When I found out that The Body Shop's new line of products was totally silicone free, I had some inhibitions when it came to trying the products. My hair is super curly, so most of the time, it needs the extra conditioning that silicone provides.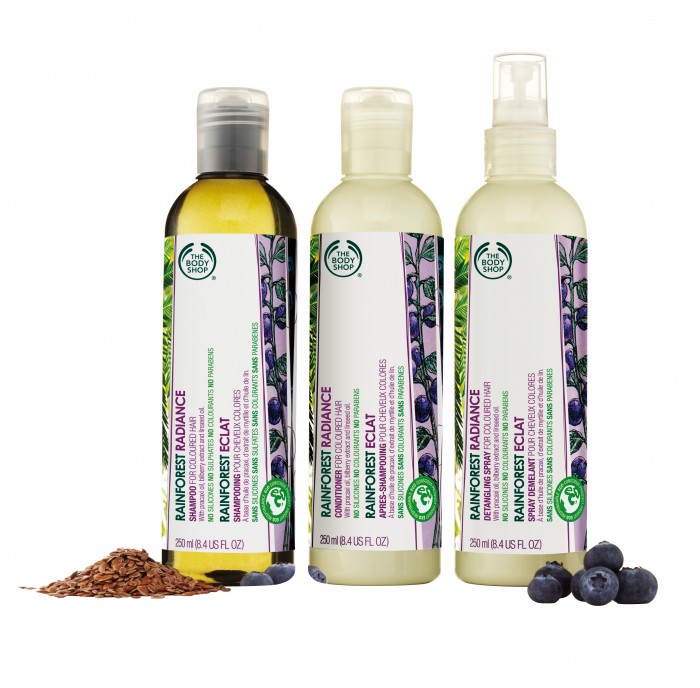 But, I do love all things Body Shop, so I gave the products a try, and I was super impressed! All I can say is that this one of the few silicone free shampoos and conditioners where I didn't miss the silicone. I used the Radiance range to maintain my coloured hair, and after a week of using the shampoo and conditioner, I actually had to check the label to make sure that it was in fact silicone free!
One of the active ingredients in these products is Pracaxi oil which gives your hair shine but is build-up free so that your hair doesn't look dull or damaged after a few uses.  I wouldn't have believed that it does the job, if I hadn't been using the products myself, but they are indeed so well made and do exactly what they say.
You can also get the Rainforest Balance products for oily hair, the Rainforest Shine collection for normal hair, and the the Moisture collection for dry hair.
Everything is reasonably priced – 250 mL for each bottle of the shampoos and conditioners is just $10, which is cheaper than salon hair products.
The entire line is in Body Shop stores already.