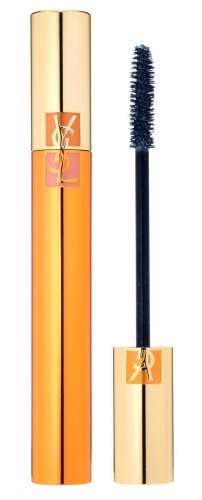 I feel like I try tons of mascaras a year, and after trying to many, I know that you can get a great mascara at the drugstore, but department store mascaras are almost always a sure bet.
That being said, there's always mascaras that are so over-hyped and then just don't perform.
YSL's Mascara Volume Effect is one of those.
I liked the wand and that it's nice and small which always means that you can get every little lash, but I gotta say that the formula for this mascara isn't very good. I found it to be quite stiff and dry, which is a huge problem if you're trying to layer on mascara to create volume!
Definitely don't invest in this mascara, it is way too expensive to be worth it.