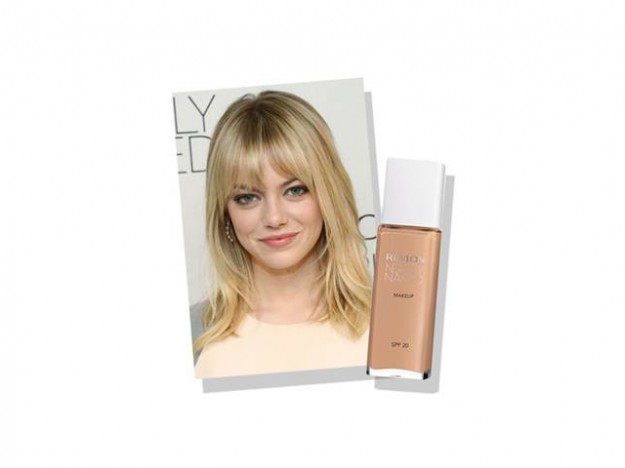 Dolls, I feel like I've been missing in action for the last little bit, but I have been trying loads of new beauty products with little time in between to write about them.
So as I get back into my groove, I have to start by telling you about my new favourite foundation.  It hits all my major requirements for foundation: looks natural, comes in lots of skin-true shades, and photographs beautifully.
I'm talking about Revlon's Nearly Naked Liquid Makeup.
The foundation is supposed to give a "nearly naked" look, meaning luminous and skin-like.  To that end, it's got a satin finish that doesn't need any powder to set.  Although I have oily skin, I found that it stay put quite well with it fading just towards the very end of a long day.  The coverage is medium-light, although you can layer it for more wear, and it's got a thin, easy to blend consistency.  I apply it with my fingertips, but if you wanted heavier coverage I would suggest using a foundation brush.
Because I love the color match (my NC37 skin is 180 in this foundation) this is my go-to foundation for special occasions.  I wore it for a party at my house, and I have to admit that my skin looks great in the pictures.  It doesn't look like I'm wearing any foundation at all, but my skin is clear.
There's no pump with the foundation which is unfortunate – it's hard to keep everything germ-free when you keep dipping your fingers into the bottle.  You could use a perfectly clean foundation brush every time and that would do the job, but that might not be practical if you're planning on wearing this foundation daily.
This is the first time in a while that I can say that I truly LOVE a drugstore foundation – so much so that I'm perfectly content with it and am not on the lookout for another foundation.
Pick it up at drugstores for $11.99.