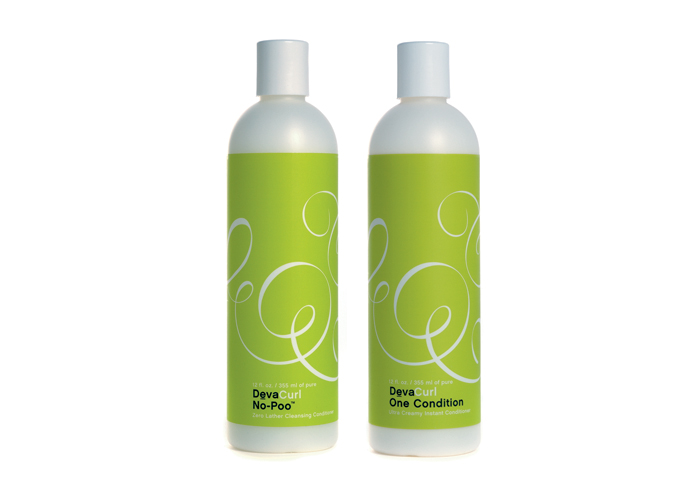 If you have curly hair, you have to go to DevaCurl's website and find your nearest DevaCurl retailer.
I have used their No-Poo shampoo and their One Condition conditioner and I am amazed.
The No-Poo shampoo is called that because it doesn't foam up like a regular shampoo. It has no sulfates in it so there's no lather. It goes on like a cream – a minty rose smelling cream – that you work through your hair. When I used the shampoo, I really wondered whether it would work – I hadn't washed my hair in a week, and I knew there was a lot of build up of product in it. I really needed a good clean.
All I did was work the No-Poo shampoo cream through my hair, and then rinsed. I followed with the conditioner which is ultra-creamy and feels like most conditioners.
Finally, after rinsing, I dried my hair and styled like usual.
Not only was my hair totally clean, but it was shiny and soft as well! Best of all, there was significantly less frizz which is amazing for my perpetually parched hair. I couldn't believe how well this set of products had worked.
If you have dry hair, frizzy, curly, or straight, you will love No-Poo because it won't be drying to your hair at all and will help it be conditioned with each use.