Drugstore collections these days are just so pretty and full of great formulas, and @RimmelLondonCan's new Insta collection is one of those, and also Rimmel Stay Matte liquid lipsticks which came out in December.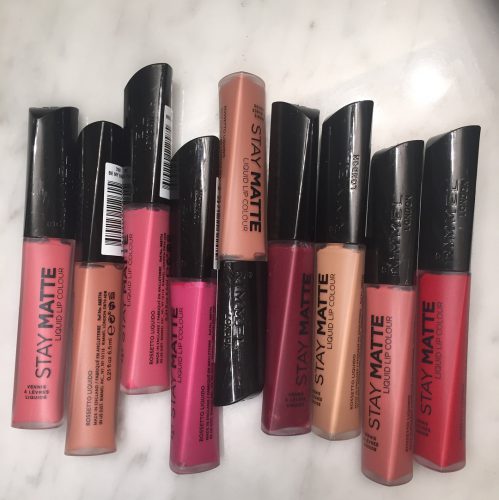 The Stay Matte Liquid Lip colours ($8.99 each).  OMG.  So. MANY. Great.  Options.  I literally have been wearing these non-stop since I got them, and the obsession is similar to the Only One Matte Lipsticks that I got from Rimmel last year.  
I mean, you either love the liquid lip or you hate it.  It's dry, it emphasizes fine lines, and it kind of looks painted on, so it's not the most natural look, but you apply it and then you're done!  No need to retouch or put on more until you eat something greasy!  Mine easily lasts through lunch and that's why I keep using it every morning.  After lunch, I switch to a balm, but I mean, this lip lasts through multiple coffees so that is a major plus!
Here's a picture of me wearing Pink Bliss which I wore during all of Christmas Vacay.  It's casual enough for the mall, for a family gathering, but also punchy enough for The Nutcracker.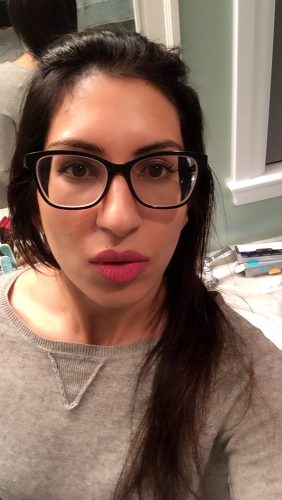 I mixed it with Moca or Latte To Go to get more of a nude lip or just wore either of those on their own.
The Insta Collection has some very nice options for getting your makeup to look flawless.  If you've ever been scare of contour and highlight, baking or liquid eyeliner then there are some options here that might make all of those easier.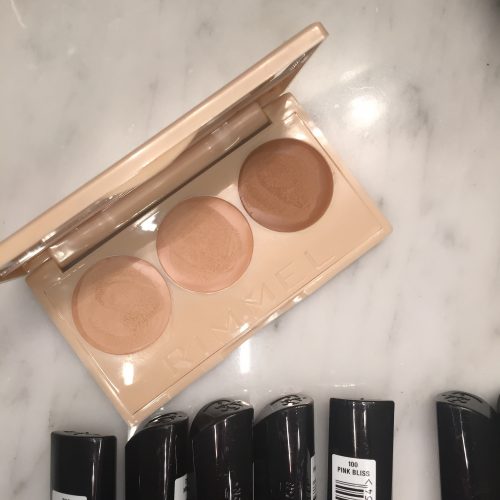 My other favourite product is the Insta Conceal and Contour in Medium ($11.99) which I used every day over the break because it was easier to travel with than my regular foundation.  These are three creams that blend into a powder soft finish and just set on your skin.  They're silky smooth and matte finished so they look really natural on your skin.  I didn't find myself using the darkest contour colour that much because it's so warm, but I used the undereye concealer which brightened my under eye area.  If you have really dark circles, then this won't be the best at concealing them but if you just want something brightening, it really works.  The medium colour was great at covering blemishing and evening out my chin area which is the most problematic for me.   I think this is a great deal for $12 because the formula is good and the products are actually good colours.  It also comes in a light palette.  There's also a correcting palette with blue, green, and yellow shades to address specific skin concerns.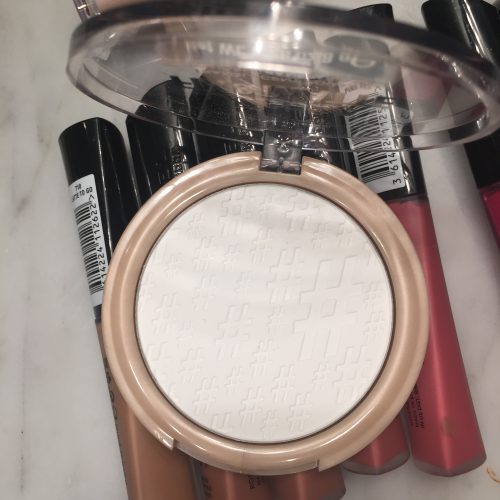 The matte pressed powder ($9.99) is fine but the Contour Stick ($11.99) has a highlighter that's too glittery so I don't love that.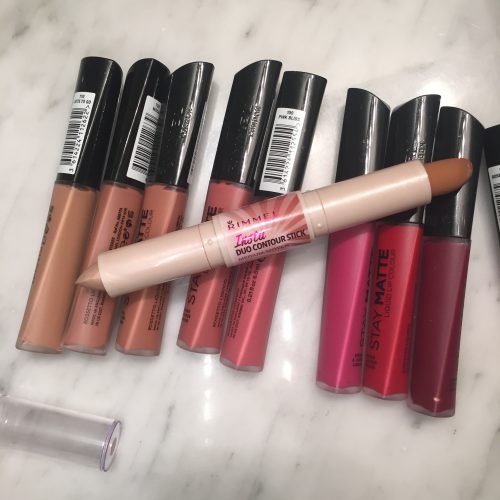 There's also a stamp eyeliner – it's ok.  It makes it really easy to do a cat eye, but even when I used it with a primer and put powder on it, the liner smudged all over my eye within the hour, so I didn't love it.  Eyeliner needs to dry and stay put!

Pick