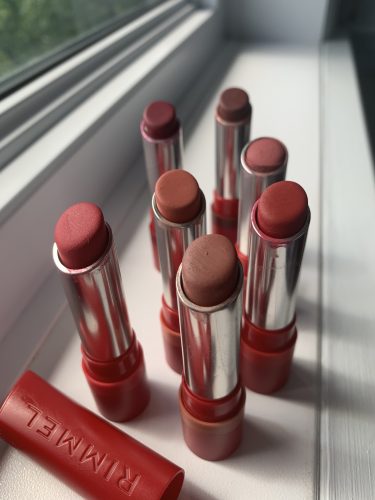 Posted about these lipsticks today on Insta-Stories (find me, canadianbeautydotcom) and I thought this review was worth revisiting because these lipsticks really are holding up even though they are now discontinued.  They came out in 2017.
The best matte lipstick is from the drugstore!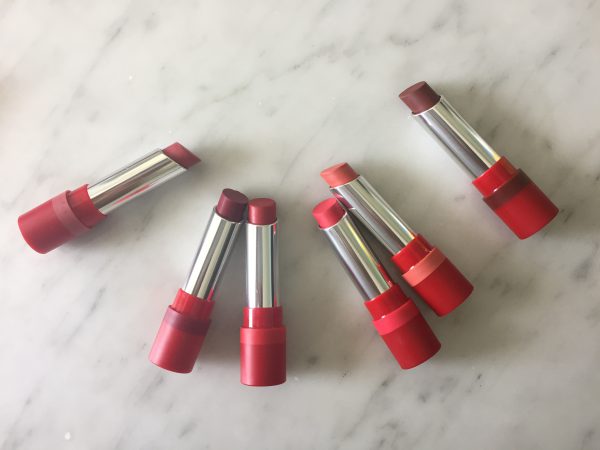 Rimmel's new The Only 1 Matte Lipstick is quickly becoming my favourite lipstick. Formulated with moisturizers, and created to last all day, this matte lipstick delivers a punch of colour with just one swipe. Best of all, the colour lasts through eating and drinking and maybe needs reapplication only mid-day. Although the lipstick is matte and seriously long-wearing, it goes on super smooth and doesn't dry my lips out. They're dryer than usual because of wearing lipstick, but no more dry than any other lipstick.
This is an all-day, every day lippie. You can wear it out because it lasts so long, but it's also perfect for the daytime because you won't have to worry about your look.
There are 10 shades available and they're all lovely. Nudes, bright pinks, reds, burgundies, even a trendy purple are all there and are equally well-pigmented and easy to wear. I really love that just one swipe totally covers my natural lip colour and saturates my lips. The high level of pigment also helps this last on your lips and leave pigment there when the creaminess of the lip colour wears off.
Pick it up at drugstores for $7.99.