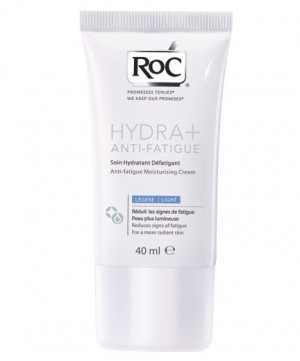 Girls with oily skin, this is the best moisturizer for you. I normally don't use RoC products because they are targeted for those with wrinkles, but when I saw this light but basic moisturizer, I just had to try it.
It is one of my favourites, and I got a back up that I can keep at work with me just in case.
This moisturizer just absorbs quickly into your skin, and keeps it moisturized for the whole day. It's not a mattifier, but it aborbs so fast that you won't have a problem layering other products on top of this. It just freshens up your skin with the moisture, and does it without any grease or pore clogging ingredients.
Pick it up at your local drugstore for $30. The line also has a rich hydrating cream, a nourishing balm, and an Anti-Fatigue eye lotion.