A day cream without SPF is just a cream isn't it?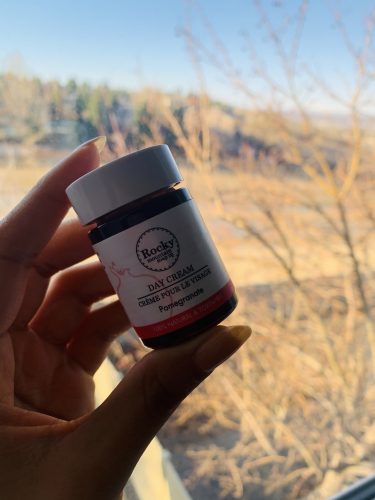 The Rocky Mountain Soap Company Day Cream is moisturizing, rich, and thick, which is what my skin really needed.  I loved that it left a healthy sheen on my skin and it was better than the Laneige cream that I was using, because that was just too light.
It has pomegranate oil in it which helps fight against free radicals.
That being said, I found that this cream pills.  I didn't work nicely with my sunscreen and it took a while to get to the point where it wasn't going to pill anymore.
I'm glad I have a travel size – which I'm trying to go through right now.
The travel size is $14.  Online.