Summers for me include heading to a cottage out in Muskoka, and while we love being out and about while we're there, the mosquitos don't leave us alone.
We've stocked up on our DEET, but you wonder about spraying that stuff in the air and near your kids when they're going to be breathing it in.
This year, I put Rocky Mountain's Outdoor Spray near the back door and got everyone to use it.  Even my 4 year old could use this spray bottle and because she's 4, she sprayed it liberally.  She even made sure to get behind her ears and at the ends of her hair.  (Yep, I'm rolling my eyes even as I remember it.)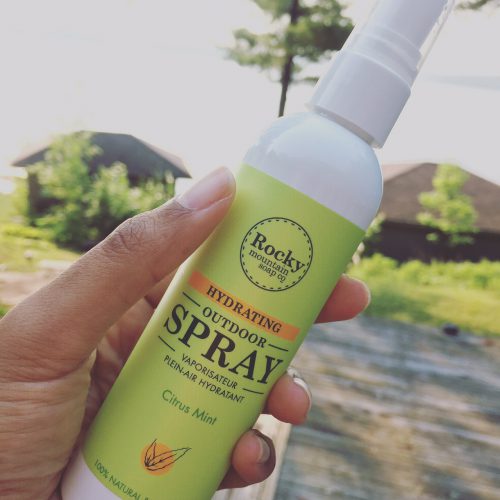 The long and the short? She didn't get any bug bites this year.  I got a few at night time, but after a while, I remembered that I had to just get this stuff on everywhere and it worked.  Rocky Mountain Soap doesn't say that this is bug spray or to use it instead of DEET, and I'm going to stick with them.  Use it at your own risk, but my experience with it was a positive one.
Available online or at RMSC boutiques.  $15.75.