Here are a few lovely pictures from the Rocky Mountain Soap Company store opening I went to a couple of weeks ago.
Pictures were taken from JM Studios in Calgary.
The brand really focusses on making products that are natural and formulated with as few ingredients as possible.  We got to see a hand cream being made – it smelled deliciously of rose and orange oil – and it was made of just 10 ingredients.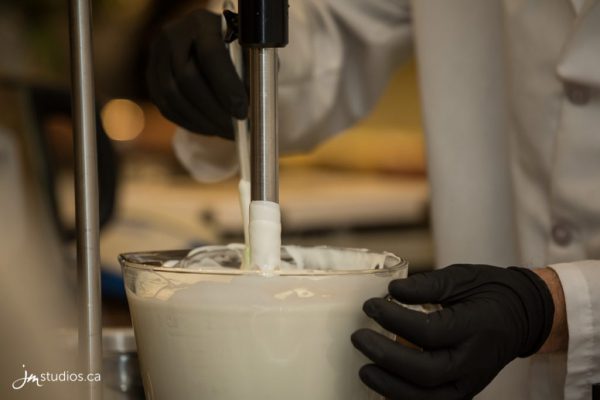 We also got to make our own bath bombs… sadly, I haven't had a chance to use mine.  Any time I get into the bath, I've got two little kids that want to jump in there with me so… no bueno, that's not happening.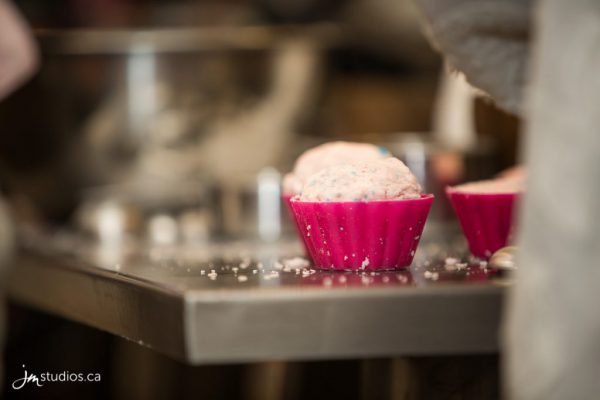 A few essential oils for scenting the bath bombs.  I picked eucalyptus and orange oil.  Fresh and uplifting!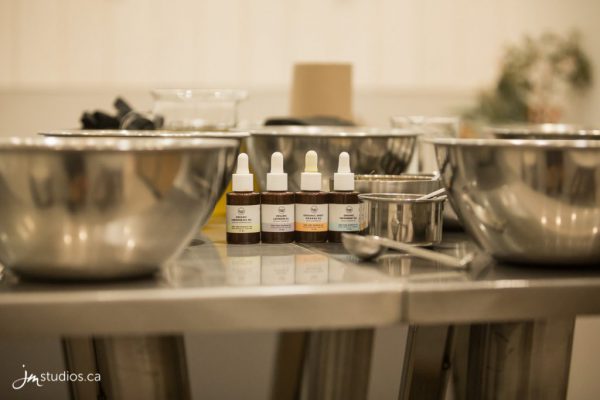 Some pre-made bath bombs.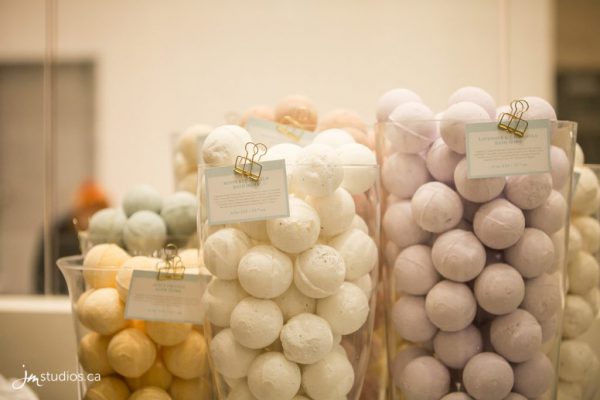 The store is beautiful and I encourage you to check it out and smell everything for yourself.