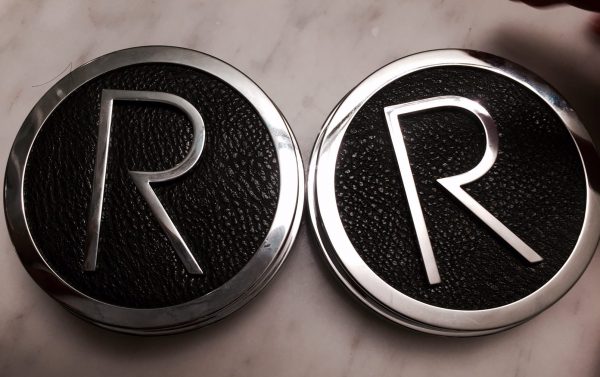 Take a look at these two new Rodial compacts.  The lighter one is the Banana Powder and the Darker one is the Contour powder.  Both are finely milled with absolutely no shimmer.  They go on soft and smooth, blend like a dream and are perfect for highlighting and contouring. The packaging is also super luxe.  These heavy compacts have a leather-looking top, and a nicely sized mirror inside.  No detail is spared over these compacts and the formula inside pretty much matches the high-end compact.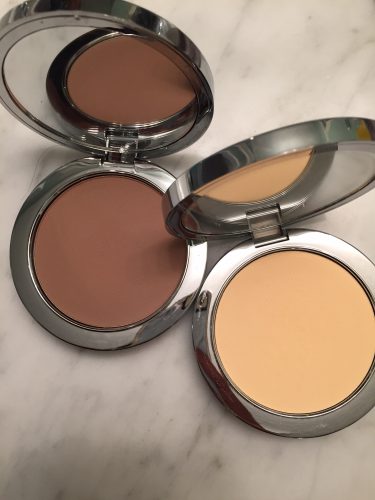 I tried to use the Banana powder under my eyes and through the middle of my face, but I'm finding that it's actually too light for my skin.  It makes me look slightly washed out and doesn't photograph well on me.  It would be better suited to someone with a medium/light skin tone and I'm medium-dark.  Actually, I'm finding that my favourite way to highlight under my eyes is with a pen concealer that helps cover and is still creamy.  Powders just look ashy on me and this banana-colour powder is no exception.  It's light and has a wonderful texture and I'd love it in another colour.  Maybe a creamy beige for me.  
I had better luck with the Contouring Powder which also comes in a regular (or original) version (the one pictured is the dark).  This contouring powder (and its sister) is absolutely the perfect colour, with no orange tones.  It's not a bronzer, it's a contour, so it mimics a shadow effect on the face with a touch of grey blended into its colour formula.  Like the banana powder, it goes on soft and smooth and is finely milled but tightly packed so that there's no wastage when you dip your brush into it.  I use it with my Nars contour brush, but a smaller brush would be just as effective. You can also layer it so that you get just the effect you want.  It's not so dark that it's hard to use.  
Available at Murale and Shoppers Drug Mart Beauty Boutiques for $75 each.