Currently wearing this Rodial Instaglam Skin Tint everyday because I sit next to windows and I'm not moving.  My colour is medium, and you can see what it looks like.  It's a neutral with some shimmer and makes the skin look airbrushed!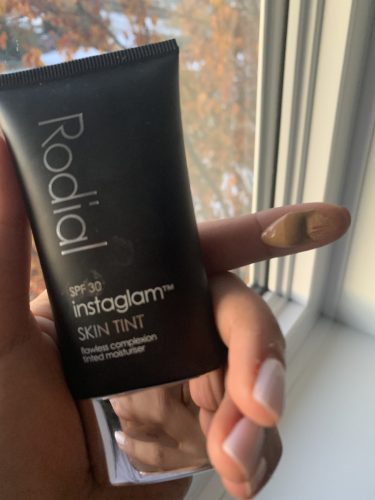 This is absolutely my new favourite tinted moisturizer.
I haven't used a tinted moisturizer in ages – mainly because I love the look and staying power of foundation, and tinted moisturizer just wasn't cutting it for me.
…until I tried this one.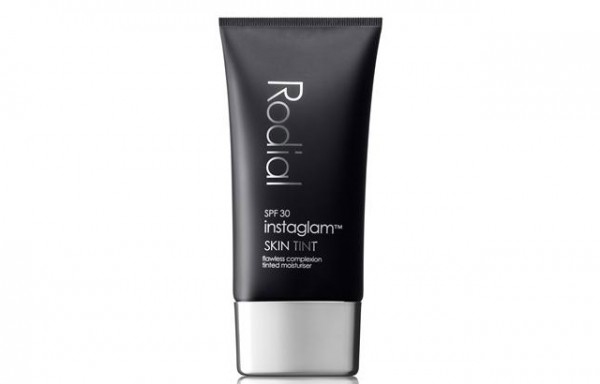 Unlike most other moisturizers, this one is medium coverage while still being hydrating. Hyaluronic acid in it helps your skin stay hydrated, and the slightly pearlescent finish means that your skin looks healthy and glowing. I've even found that this has decent lasting power despite my oily skin sometimes getting in the way.
This moisturizer is also SPF 30, which is great for those of us who want extra SPF in their coverage but it does mean that you will get flashback if you get photographed in flash photography. It doesn't matter much to me, because I'm using this as an everyday tinted moisturizer just to make my skin look a little more polished, and not as a camera-ready foundation.
This comes in 4 shades – I use Hamptons (medium) and it's best to apply generously to get good coverage and hydration. The texture of this is water light, despite the emollients and moisturizers in it, and it absorbs into skin easily and quickly.
$45 at Shoppers Drug Mart.
Video coming soon!