It's been a while since I tried Sally Hansen Complete Salon Manicure nail polishes, but I couldn't pass up wearing these beautiful colours.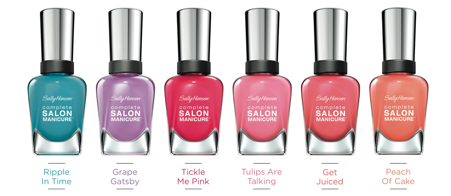 The formula is beyond.  It's highly pigmented so that even one coat gives you amazing coverage.  I'm wearing two coats of Tickle Me Pink below, but I could have stopped at one coat.  I used my own base and top coat to make it even shinier, but the polish is pretty shiny on its own.  You can see that it's definitely more red than pink.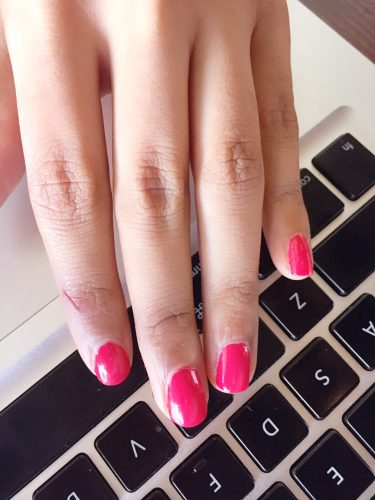 Here's my image of all the colours.  Peach of Cake broke, but it's very bright, brighter than what's in the image.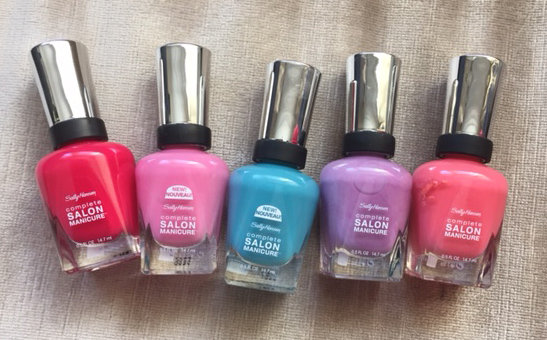 I love the wear and the shininess of the formula, but I will say that it takes a longer time to dry, so have your drying drops on hand if you're in a rush.
Here's Get Juiced: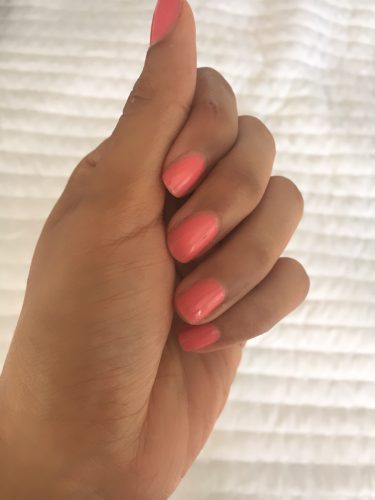 and Grape Gatsby which is my favourite from this collection.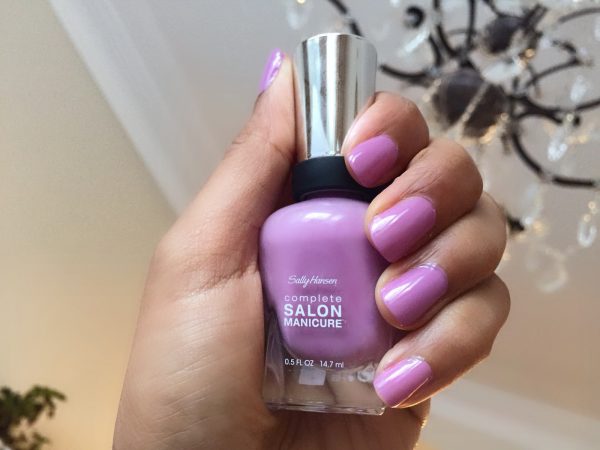 Each polish is $9.95.
The collection is in store now and available at mass and drug retailers nationwide.