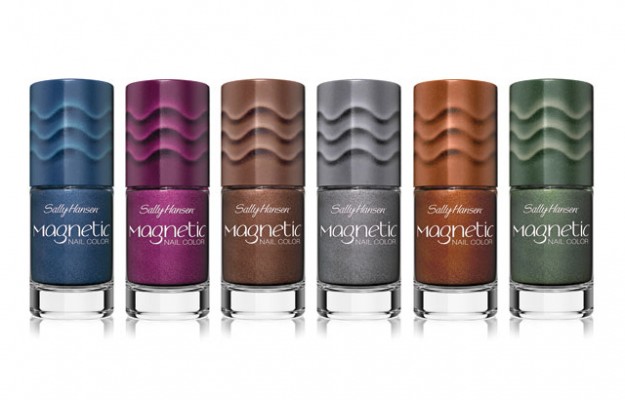 If you want to do nail art but are apprehensive about your abilities with nail polish, then Sally Hansen's new Magnetic Nail colour is for you. The polish comes in 8 shimmery shades, and after applying a base coat, hover the accompanying magnet over the polish while it's still wet. The iron fillings in the formula rearrange themselves giving you a holographic design on your nails. The polish wears like normal nail polish in every other way.
The two colours I tried were Electric Emerald, and Golden Conduct.
Below is Golden Conduct. The colour is more of a bronze.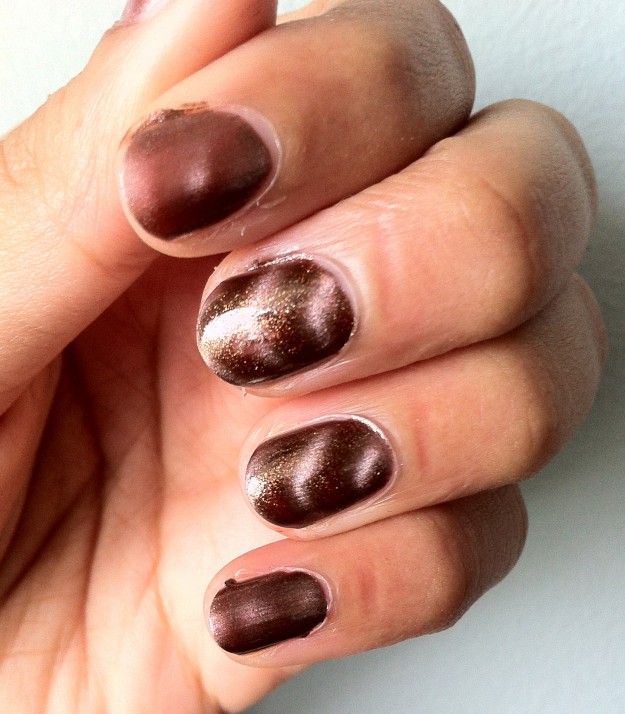 You can see what happened on my index finger. That was the effect when I used just one coat of nail polish. When I used two coats, the wavy magnetic design became more pronounced. On my pinky there's no design because I waited too long to use the magnet. The polish works best when you use the magnet right after you apply your nail polish. Obviously, the iron has an easier time moving around while the polish is still fluid.
Electric Emerald is a shimmery forest green, and the shimmer in it does make it seem like more of an emerald.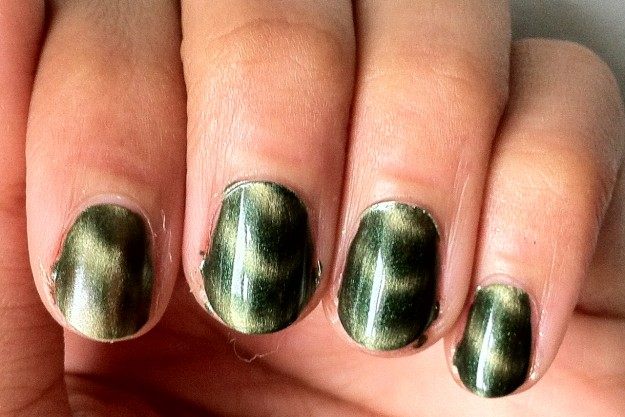 There are 8 colours in all, and you can find them for $9 at drugstores.