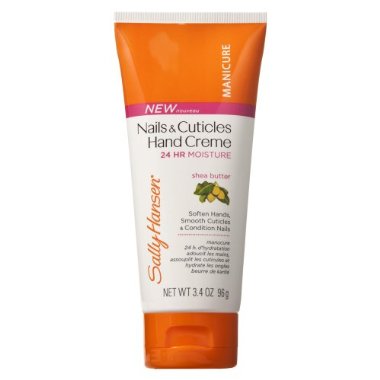 Ok, so I've gone on and on about my favourite hand creams, and you must be wondering whether drugstore products can cut the mustard.
Based on the Sally Hansen Nails and Cuticles Hand Cream, I am sorry to report that they cannot.
This hand cream is rich and creamy, and has smells like oranges which I really like, but unfortunately even though I apply it on my hands every single night before going to bed, it's just not great at keeping hang nails and the like away.
The hand cream does provide adequate moisturization, but if you have seriously dry skin or live in dry conditions like I do, this just isn't going to be enough.  And 24 hour moisture?  Forget about it.  It will not even last until your next hand washing.
Sorry to disappoint.