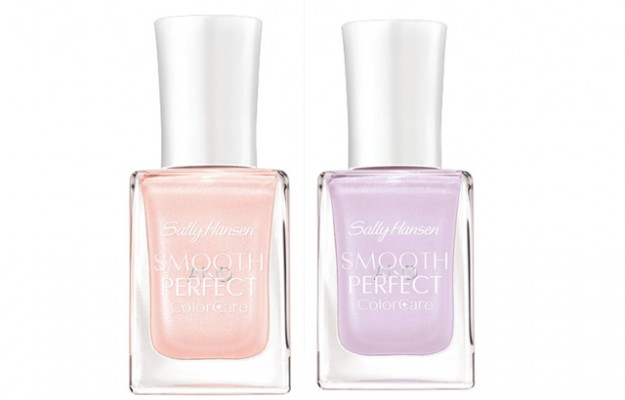 This spring, Sally Hansen came out with a collection that focussed on the wearable neutrals that have become so popular this season. The collection has nude and pastel shades that are easy to pull off on any occasion. Called Smooth and Perfect, the polish really does give your nails a perfectly smooth look, and makes them looked completely polished. I tried the colours Whisper and Linen, and there was no streaking when I tried them. I had nice coverage with just 1 coat, but as I prefer more opaque coverage, I ended up applying two coats for both colours. The polish also allows for 20% more oxygen to reach the nails.
For $7.95, the collection comes in 8 colours:
Fog Linen
Dune Satin
Whisper Air
Sea Sorbet
Here is my swatch of Whisper: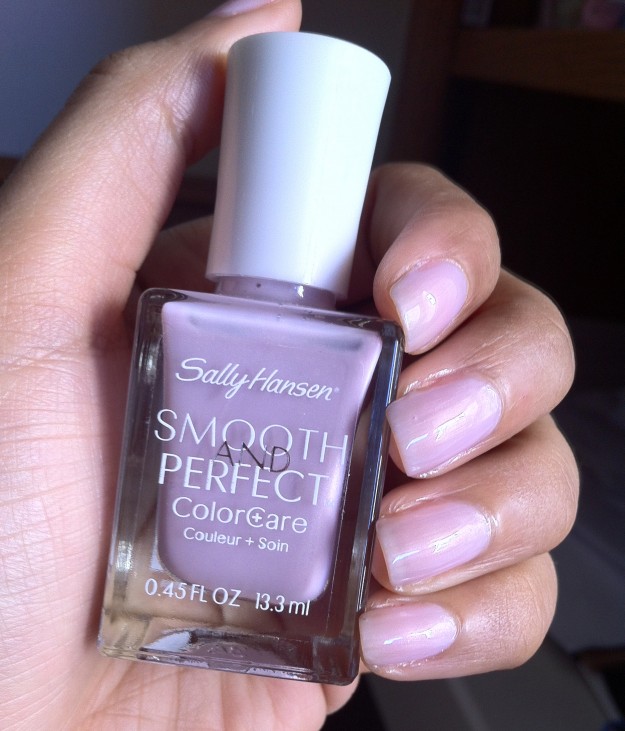 And Linen: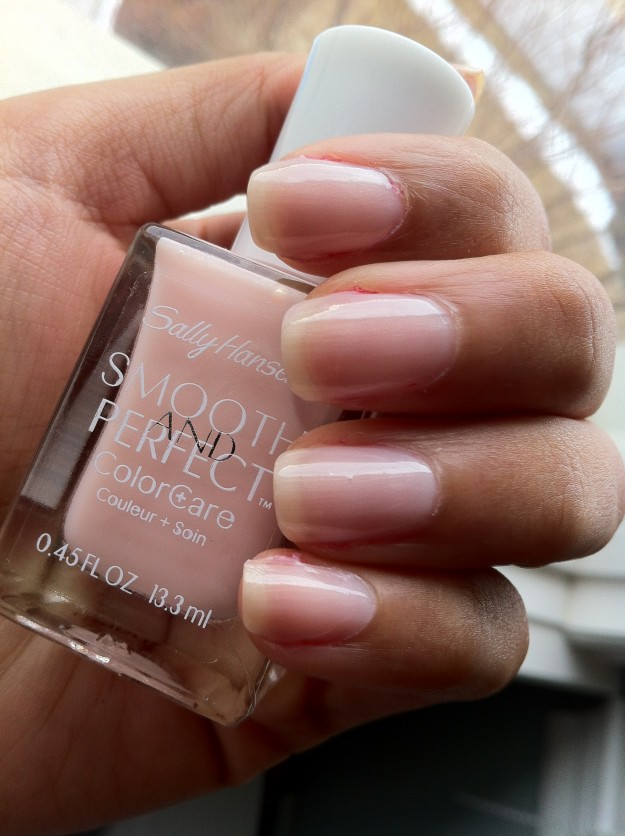 I actually didn't love either of these colours because they weren't opaque creams and that's what I prefer for my nails; however, there are some completely opaque colours in the collection, so check it out. What I did like is that both colours made my nails look nice and polished, and I was happy with that.