Um, I'm going to take a pass on June's In Style magazine because of the cover featuring Salma Hayek. If this was a lame attempt at getting attention, well, it sort of worked, I guess, but it's not the attention you want!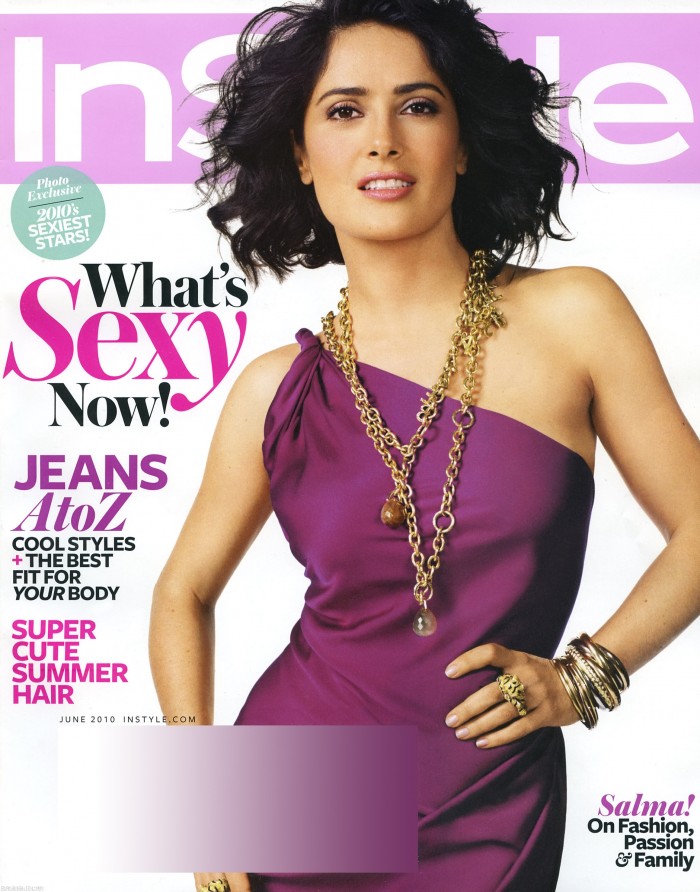 I am so not loving the hair on the front of this cover. The short curly hair just isn't going it for me – it looks almost unruly and difficult to manage.
The other thing is that I'm really not loving the expression on Salma's face. You're on the cover of a magazine – could you not muster a smile for the American people? What is this teeth baring business?
And what is with all the purple?
If there's one thing that I like about this cover, it's all the gold jewelry but that is it.