I have been a fan of Sandra Bullock's for a long time, and it's great to see her getting so much recognition for one of her dramatic roles!  I thought her acting was alright, but that's usually want wins the Oscar (Julia Roberts, Gwyneth Paltrow, Mira Sorvino were all average in my opinion).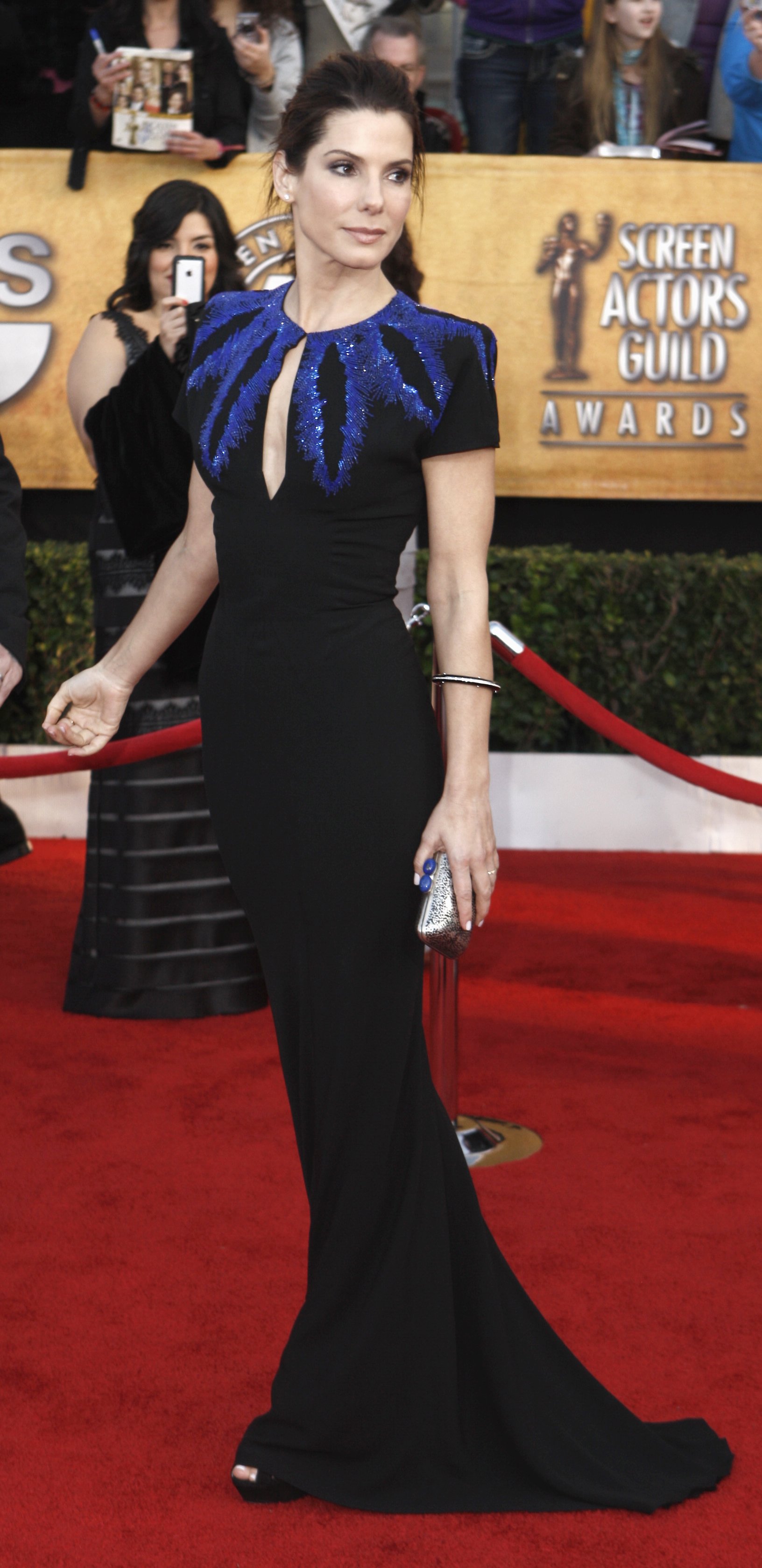 In any case, I chose this picture because I am actually loving Sandra Bullock's dress. In my dream, this would be shortened into a pretty cocktail dress and worn out to dinner.
But all that aside, I wish Bullock would have done something a little more dramatic with the rest of her look.  Her hair looks sloppy with the wisps peeking out of her bun, and the makeup is average.  It's classic Bullock, but it's still average and adds nothing.  The hair would have been wonderful side swept like so many other celebs did last night, or even in a low bun with soft waves peeking out.  It would have even been nice to see her do something more adventurous since she was a shoo-in to win a prize anyway.  She had nothing to lose but played it much too safe.
By the way, have you guys seen The Blind Side?  Amazing movie.  I'm not one for sports movies, usually, but this one was really good because it was one of those movies where a guy gets help from someone more fortunate than he is and makes it big because of that.  Think Finding Forrester or Forest Gump.  The Blind Side is just one of those feel-good movies, but the greatest thing about it is that it's based on a true story! I don't know if it would make a good theatre movie, but it's definitely worth a rental once it's out on DVD.