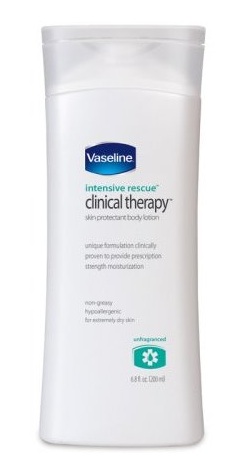 You've already seen the commercials for this lotion; people with really dry skin use it and then pass it on to someone else who really needs it too. The ad is so compelling that even I wanted to use the Vaseline Intensive Rescue Clinical Therapy body lotion and now that I have, all I can say is that it really works.
It took care of my hangnails the first week that I used it and then I put it on the next place that's always dry: my feet. They've never been more moisturized and the best part is that the lotion absorbs quickly and leaves your skin feeling soft and smooth.
This is one of the best lotions to come out in a long time and I'll be stocking up on it this winter!