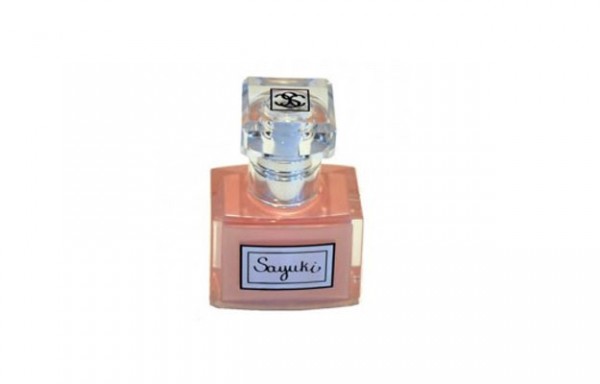 … so a little while ago, I posted a little bit about Sayuki foundation – which I still think is the holy grail of foundations just because its colour-matching can't be beat.  I've recommended the foundation to everyone I know, but with the following caveats:
– if you have oily skin, this foundation may not be for you
– be prepared to use a primer and setting powder or spray to get this foundation to stay put
– this isn't a long-wear foundation
So I have those warnings because of my own experience with the foundation.  As I mentioned, I got the Sayuki foundation for normal/combination skin.  The foundation is creamy and easy to apply and basically went on like a luscious moisturizer.  It looked great at the beginning of the day and I would wear it pretty much everyday to work; but, at the end of the work day, this foundation would pretty much be melting off my skin.  My skin would look oily and very greasy – not a look I love, and I'm used to wearing long-wear foundation that never has this problem.
I could use primer – but I don't like to because I find that the extra silicone always clogs my pores and makes me break out.  I don't like powder because it makes you look made up.  Plus, I truly believe that products should be able to survive on their own for the most part – it makes getting ready easier and it's the true mark of products that are quality.
So, what I did was go through ALL my foundation to find out which one was the closest match to my Sayuki colour.  Without fail, almost every brand of foundation I tried was a fail.  It was either too peach or too orange, whereas my Sayuki colour was more on the neutral beige side.  I even took the foundation to the MAC counter and every shade was too orange.  The MAC Face and Body foundation did have a possible match in the C3 or C4… a close match but not close enough.
Finally, I found the perfect match: Make Up For Ever HD Foundation in #123.  So I tried it on for a couple of days and now that's the foundation I'm using.  It can go on sheer or heavy depending how you apply it, and it sets on the skin and lasts the entire day.  The colour is the perfect match so it doesn't look like I'm wearing foundation, and there are so many colours available, that this is the foundation I'd recommend to you if you've had a difficult time finding the right foundation.
Skip to a few weeks in and I'm still using the MUFE HD Invisible Cover Foundation and I don't think I'll ever stop.  It's a beautiful formula that's easy to work with and photographs beautifully too.  This foundation is $49 at Sephora and comes in 26 shades.
What foundation are you using right now?  Are you intrigued by Sayuki Cosmetics?