And this is why Gwyneth Paltrow didn't win my vote when it came to best-dressed to the Iron Man 2 World Premiere.  Seriously, why would you choose a shorts suit, when you can get this structured frock.  While I'm not in love with the white, I absolutely love this outfit.  It's summery, it's glam, it's different, and it's interesting!  What more do you want in an outfit?
The makeup is uncharacteristic of Scarlett – it's plain and on the boring side whereas her usual makeup has more colour and is a little bit more interesting.  But when you wear a dress that's this dramatic, you keep the makeup basic so that people can take interest in the dress.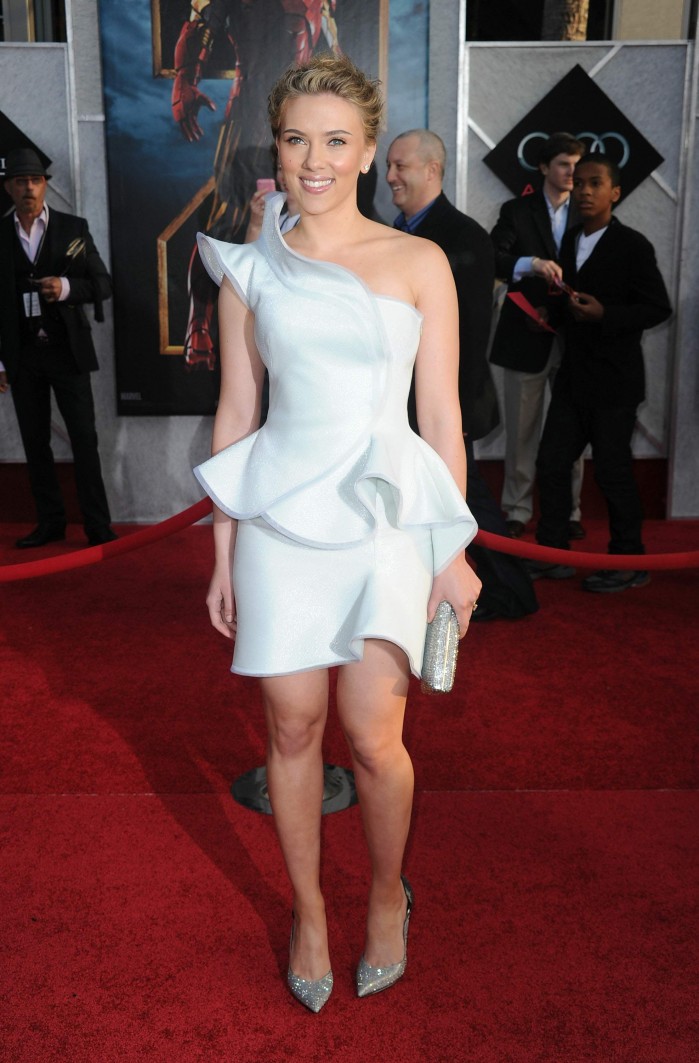 The buzz is that Gwyneth and Scarlett refused to stand next to each other for pictures because one was wearing a suit while the other was in a dress.  I think that if they stood side by side, it would just be all too apparent who the better dressed person was.