Scarlett Johansson is in next month's issue of InStyle, and she looks amazing.  Check out the scans below.  The look is smoldering yet chic – classic Scarlett.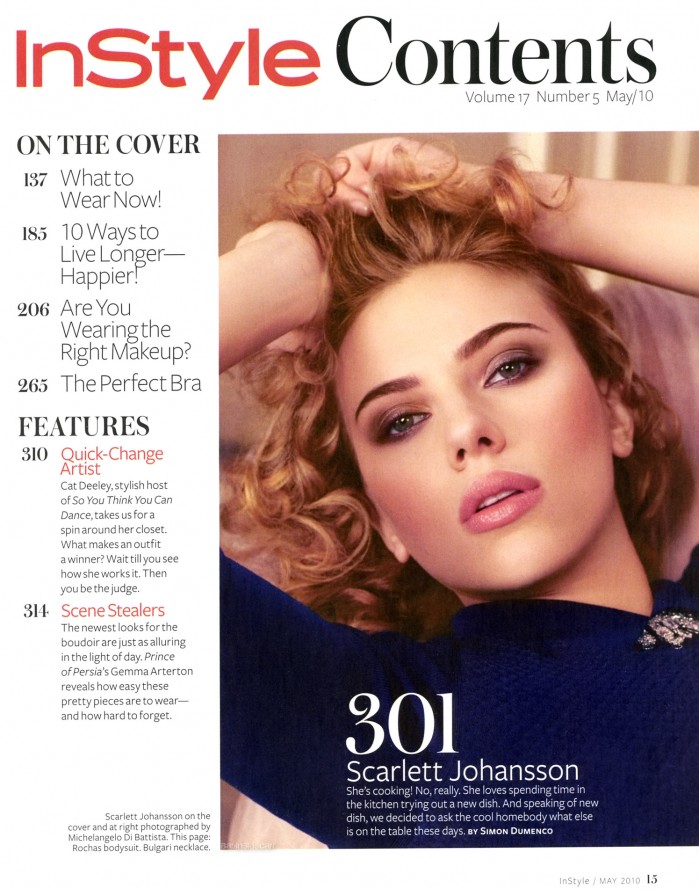 I particularly like the images where the eye makeup is a little smoky.  It's blended on the outer parts of the eye which is different than how I do my smoky eyes – I usually start at the lash line and smudge the dark shadow up, but I like this method too because the eyes still have lightness.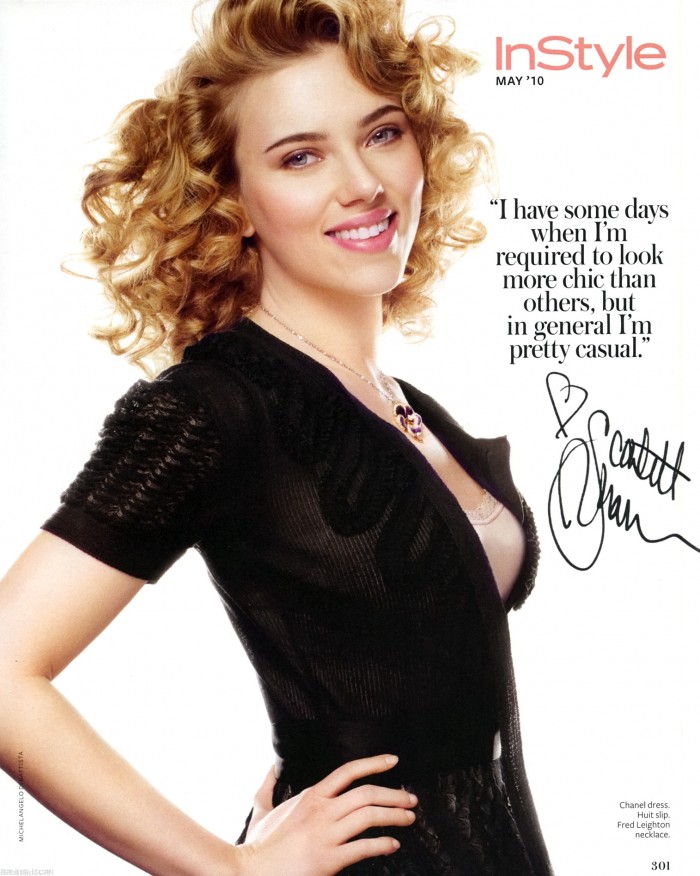 Gotta say that I'm not such a huge fan of the light school girl makeup.  It is just too plain to go with this Chanel dress which requires something a bit more glam.