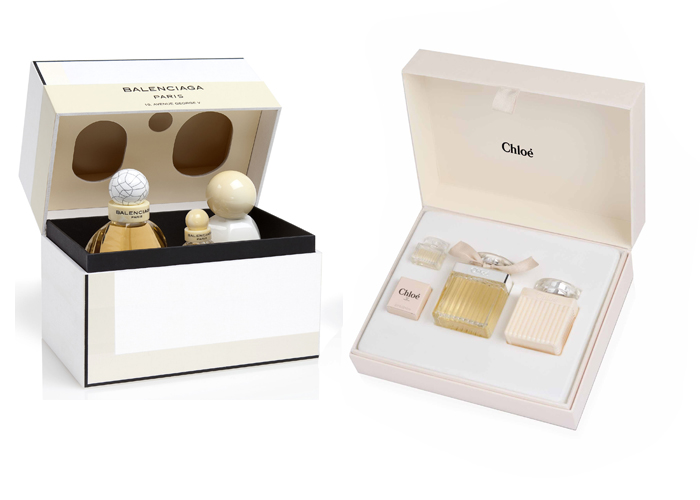 One of the nicest gifts I know I can get is a collection based around my favourite scent.  It's one thing to just wear a perfume and stick with it – and it's totally another to be able to layer it so that you can smell it and enjoy it all day.
There have been so many fantastic scents this year – Balenciaga, and Chloe were two of my favourites this year and they both have the chicest gift sets around.
Balenciaga's includes an Eau de Parfum spray, a lotion, and an Eau de Parfum Mini for $197, and it comes in a pretty Balenciaga box that's pretty much an instant collector's item. This box is exclusive to Holt Renfrew.
Chloe offers an Eau de Parfum spray, a body lotion, and a cute little deluxe mini eau de parfum in a Chloe box for $125.This box is available at The Bay, and Holt Renfrew.
Pick them up while they last!