A stick moisturizer has so many benefits: less messy and less waste of product for starts.  If you're using Scentuals skin Repair Balm, then you're also getting the benefit of shea butter, cocoa butter, and whatever's scenting these beautiful body bars.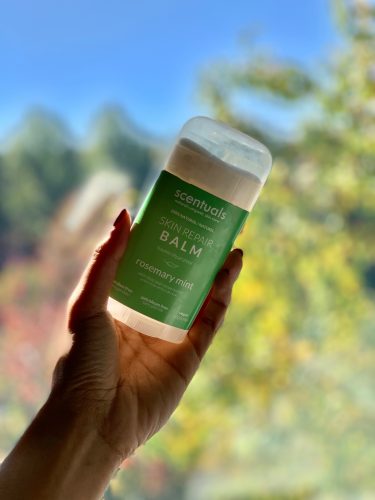 The bars melt as you rub them on your skin, and they're a little greasy but they really protect your skin from dryness.  They're perfect for the frequent hand-washing that we're doing right now!
The Rosemary Mint scent is my favourite, but these also come in Lavender, and Vanilla Tangerine.
Available on the Scentuals website. $13.95 each.