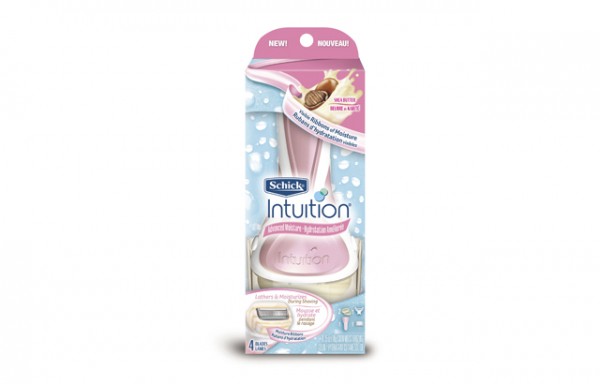 Ok, so thank you SO MUCH to all my readers who won the razor and then sent me their feedback on the Schick Intuition Advanced Moisture Razor.
In case you're interested in trying it, here is a snapshot of what people thought:
B.G. said:
"…it reminded me of old skool electric shavers from the 70's."
In fact, most of my readers thought that the shaver was rather bulky and not something they could easily store, but many conceded that it was easier to have around than a can of shaving cream.
but
"…it is a nice shaver to take travelling since you don't have to carry along a can of shave cream."
Another reviewer said that:
"The actual razor itself is very ergonomical and the weight was distributed nicely. I have arthritis in my hands, so this is very important to me. I had no issues holding this razor!"
But some A.C noted that it was:
– awkward in some areas, i.e. knees
– did not give a close shave
In fact, some other people also said that they didn't get a close shave, while some said that they had no problems and had smooth skin afterwards.
D.D. put it best when she said:
"Overall though, I would definitely purchase this razor. I loved the time-saving aspect in not having to utilize shave cream and I loved the way my legs felt after using it. "
And now for what you all have been waiting for: the winner of the $100 Visa Gift Card!
The winner is Elisa! Please check your email and thanks again to everyone who entered this contest.