JWoww, Angelica, and of course, Snooki are back for season 2 of the Jersey Shore!!!
Most notable, I think, is the fact that Snooki has lost her pouf… it's going to be so difficult for people to make fun of her now!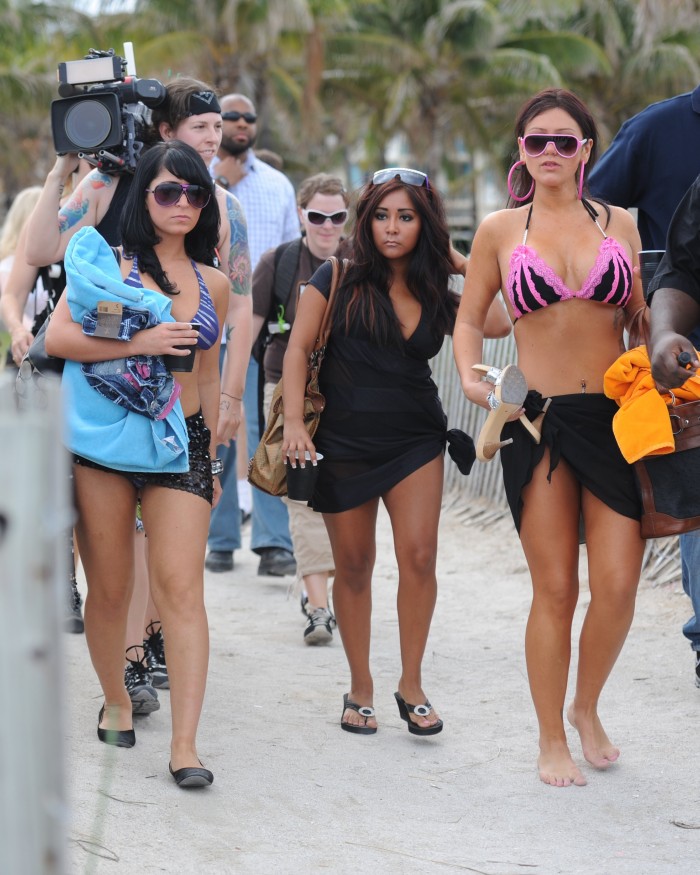 Judging by the looks on their faces, antics are going to follow them wherever they go, of course.
The first season of the Jersey Shore was so bad. It was like a car crash… you knew you shouldn't be watching but it was so hard to turn away! And so, of course, I'm looking forward to season 2.