Sebastian has launched a new line of shampoos and conditioners called Color Ignite.  Meant to help you keep your coloured hair bright and fresh looking, the products come in a set for single toned hair (Mono) and a set for highlighted hair (Multi Tone).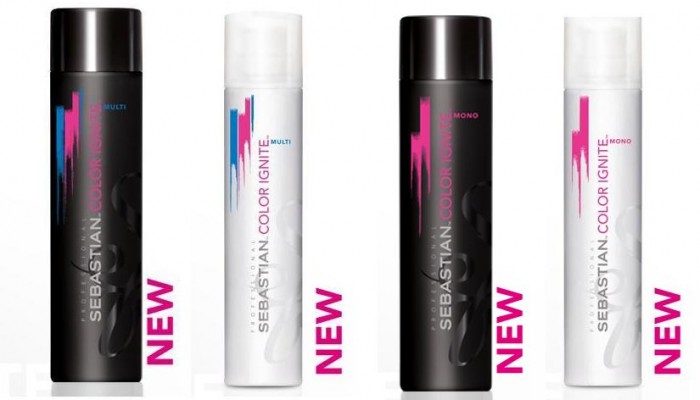 What's interesting about the line is that the conditioners are actually foams!  They are thick and rich and you're supposed to apply a tennis-ball sized amount of foam to your hair after washing it with the shampoo.
The products claim to seal the hair shaft and keep hair from leaking colour out.  This also enhances vibrancy and shine.
After using the shampoo and conditioner for a week, I have to say that I did find my hair to be more shiny and "fresh" looking after using it.
The downside is that the foam conditioner is just not moisturizing enough for my curly dry hair.  After using it, I found that I had way more fly-aways and unruly hair even though I had used serum in my hair after washing it.  I'd rather not overdose on the styling products and leave the shower with my hair nice and moisturized.
In the end, I didn't continue using the system because I don't think that it's the best for my hair type.  Yes, I do have coloured hair but I want something that does keep the colour in and provides moisture for my dry ends. If you have short hair that's not so dry, then you would like this shampoo and conditioner. If you want the lightest conditioner out there, you will not be able to find anything more lightweight than this foam.
Available at salons only.