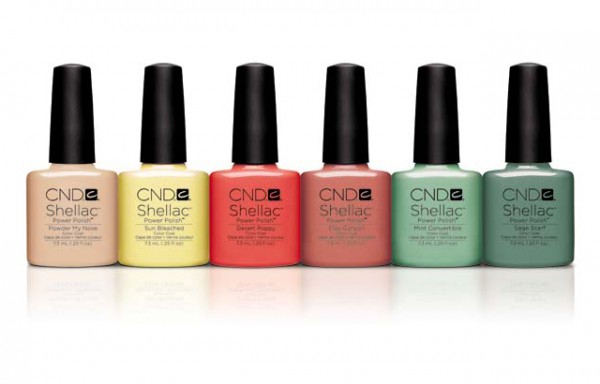 Trying some of the Spring 2014 colours from Vinylux reminded me how much I really like this system.  I used it without a base coat, and it lasted for much longer than any of my other nail polishes have recently, so the system really does work!
The colours included in the collection are: Powder My Nose, Sun Bleached, Desert Poppy, Clay Canyon, Mint Convertible and Sage Scarf.
I tried Powder My Nose, Sage Scarf, and Clay Canyon.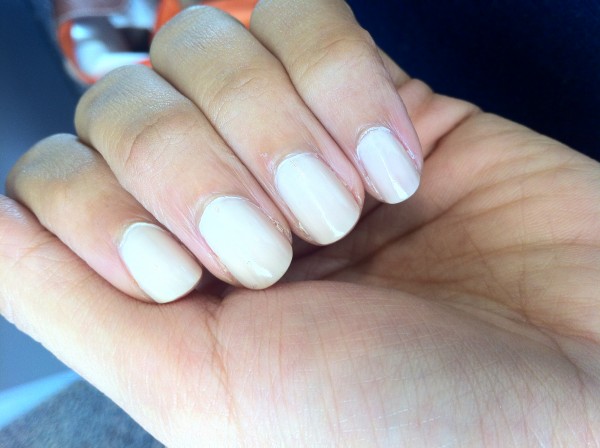 The colour I liked the best is definitely Powder My Nose.  It is the perfect off-white shade and so on-trend of spring and summer.  The only problem is that it went on quite streaky and I needed three coats to make it look good.  Once on, however, it stayed put for an entire week and looked amazing!  I kind of liked that the colour was a tiny bit sheer because then you can play with it a bit more.  Despite the streakiness, Powder My Nose is likely going to be a go-to colour for me this spring.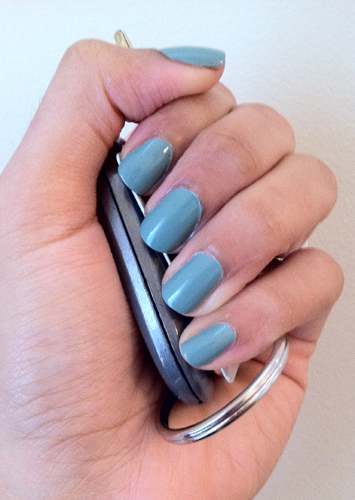 Sage Scarf is a muted teal.  It was extremely pigmented and easy to wear.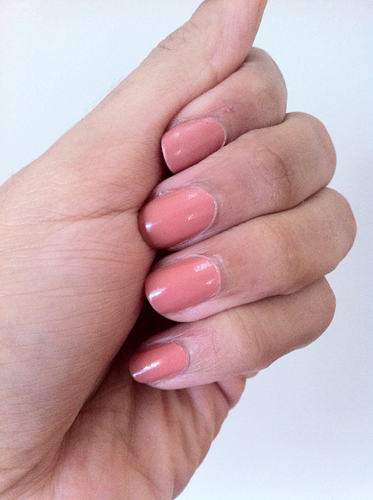 Clay Canyon is not as pigmented and is a peachy orange.  It was also easy to apply and was almost like a variation of a natural colour on me.
The collection is awesome – I loved that there are new bright shades available for the spring, and the addition of Powder My Nose is awesome.
Pick up Vinylux polishes at salons.