It seems that I got my brush obsession at just the right time, because Sephora has released their Advanced Airbrush Set, and of course I had to get my hands on it.
This brush set features 5 synthetic brushes that can be used with pretty much any kind of product – cream or powder.  The set includes a powder, foundation, eyeshadow, crease, and concealer brush.  The brushes are really soft and perfect for applying just the right amount of product.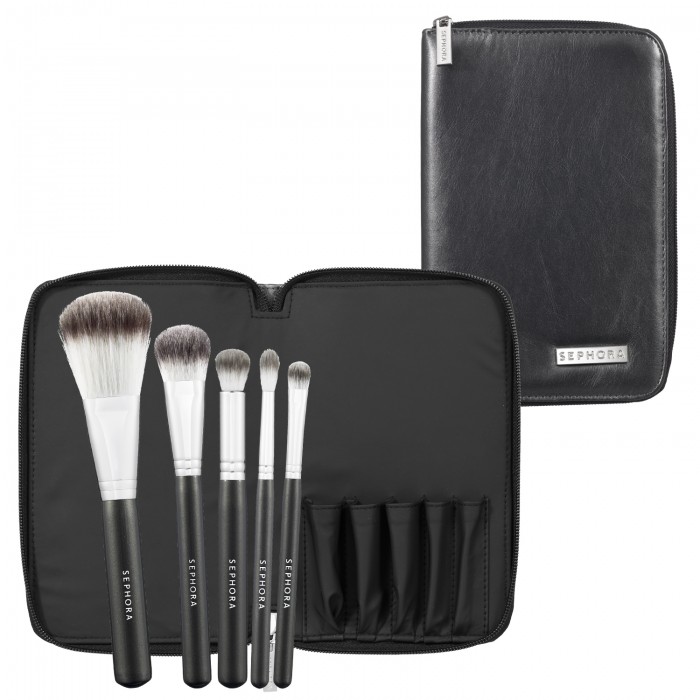 The brushes come packaged in a lovely faux leather case, and the best part is that each brush is FULL SIZED!
5 full sized brushes for, get this, $65.
It's a steal of a deal and the entire set is so pretty that my sister snagged it from me this weekend past weekend. It ended up being just as well that each brush is labeled so that she will know how to use the brushes and can experiment with them.  She's a makeup novice, so it'll be helpful for her to know what she should be using each brush for.