…wherein I stay loyal to my earthy woody scents and this one is a Sandalwood incarnation.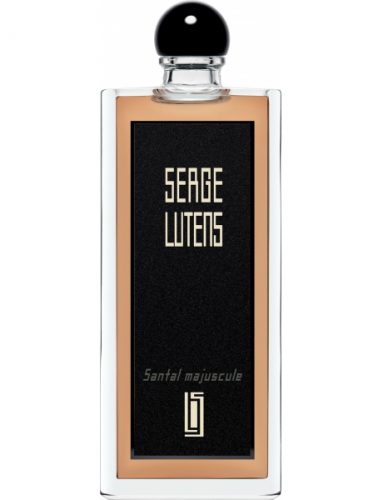 Seriously though, Serge Lutens has been around forever, but I feel as if the brand has regained popularity in the last year.  I've seen a couple of pop-ups and I've been intrigued enough to revisit some scents, and the one I've been wearing all week is Santal Majuscule.
I guess it makes sense that I like it – the notes are Sandalwood and Rose, with a bit of Cacao thrown in.  I normally don't like gourmand scents, but you can't smell the Cacao that much, I promise.  If anything, it adds to the earthiness of the sandalwood so that you're smelling it long after the slightly sweeter notes of the wood have dried down.
Growing up, sandalwood would often be in my house.  Family members would bring it back from their trips to India, and I've spent time in India walking through Sandalwood stores that smell just heavenly because of the wood.  The notes in Santal Majuscule actually smell just like fresh Sandalwood, and that's one of the reasons that I like this scent.
Pick it up at Sephora and Holt Renfrew.  $155 for 50mL.