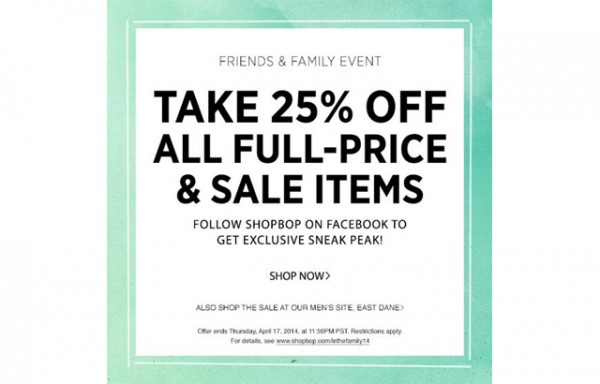 Want to shop this Family and Friends event 1 Day early?
East Dane & Shopbop's BIG Friends and Family Sale is here!
What: 25% Off Site wide sale
Where: Shopbop.com & Eastdane.com
When:   Shopbop.com– April 15th through April 17th
Eastdane.com– April 15th through April 19th
You can have a special "sneak-peek" before the news reaches everyone else! The code and the "sneak-peek" starting time will be posted at the Shopbop facebook page at midnight April 14th.
I know I'll be shopping the sale, so I thought I'd pass on the savings to you too!
Enjoy!