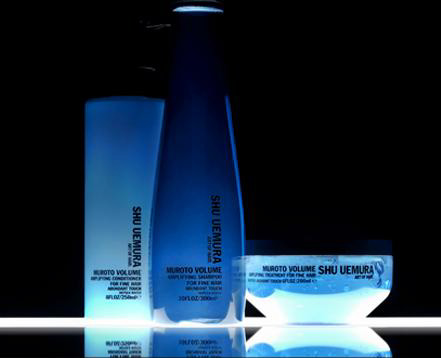 Amplifying Shampoo
The Amplifying Shampoo does basically what it says it's going to do, which is give you squeaky clean hair without stripping your hair, or weighing it down.
I love that it lathers to a micro foam-like texture instead of the usual huge, fluffy bubbles, and how it rinsed clean with basically zero effort. However, I found that I needed an oreo size amount of shampoo to get it to lather properly, which I found to be a bit much.
Overall, it's a nice product, and good for girls that have hair that does that limp, wet-cat thing because it's super hydrating, and does not leave any sort of hair-weighing-down residue.
Amplifying Conditioner
This is easily my favourite conditioner, ever. It smells absolutely delicious, like a baby lying in a field of lilies under the sunshine. It also works terrifically, as an intensely hydrating conditioner that rises clean easily and doesn't leave residue.
The conditioner pretty much absorbs on contact, which is nice if you're in a hurry and don't have time to hang out in the shower waiting for conditioner to absorb.
Amplifying Treatment for fine hair
The Amplifying treatment works similarly to the conditioner, also with the same lovely scent.
I like to set aside time to use this treatment mask once a week or so, which is necessary because you have to let it sit for 10 minutes. It's 100 per cent worth the extra effort, because it leaves your hair silky, but unhindered by heavy moisturizers.
More information on the Shu Uemura Muroto Volume line can be found here.