I'm so excited – just a few more days and I'm off to Toronto with the kiddies on vacation – the day could not come soon enough!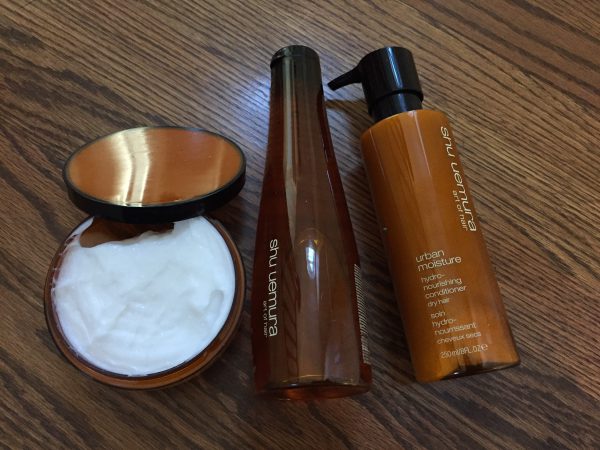 In the meanwhile, I'm using this new Shu Uemura Art of Hair Urban Moisture collection on my severely dry and damaged hair.  The collection is actually suggested for use on Normal to Dry Hair and that's me, in that the top of my hair is normal, bu the bottom is dry. 
The collection includes the Hydro-Nourishing DeepTreatment mask ($68), which is a must-have for anyone with dry hair.  Although the conditioner ($58) is great and adds lots of slip to the hair, the Treatment Mask actually helped tame my hair even more.  
I've come to the conclusion that the best way to make sure you're not overly damaging your hair is to not wash it too much with soapy shampoos and to condition all the time, and also to avoid heat styling. So, I'm using the shampoo in this collection sparingly ($48), but trying to just use the conditioner to cleanser instead, and it's working like a dream.  
Check it out online or in stores.