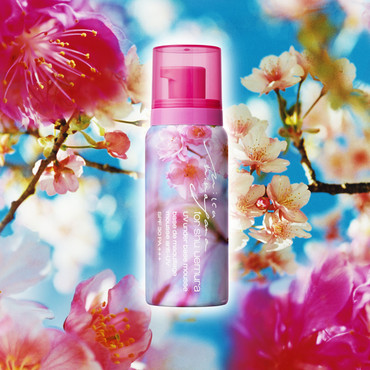 When Shu Uemura launched its mousse sunscreen/primer in a beige shade, I was super excited to try it. Was this what I'd been waiting for? I loved the original version but it left a whitish cast on my skin.
Unfortunately, this is not the holy grail that I've been waiting for. Instead of leaving a whitish cast on my face, this one leaves a pinkish one that's nowhere near beige. If you are very fair, you may like this, but for anyone with golden undertones, this will not look natural.
The normal white Mousse Base bottles are now available in a fun, summery Sakura collection bottle, but the formula remains the same.
Visit the Shu Uemura counter at Holt Renfrew to try before you buy.