This is absolutely my favourite shampoo right now – the Shu Uemura Muroto Volume collection is perfect for fine hair.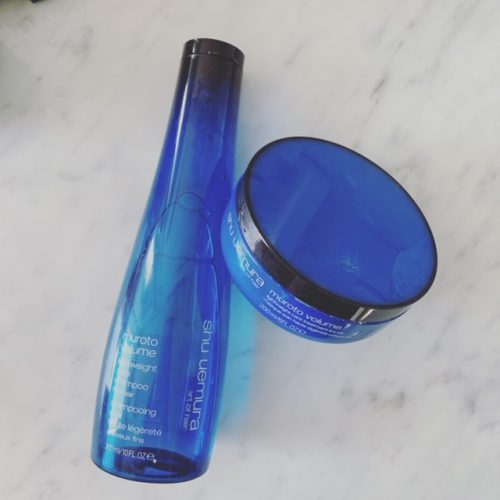 So truth be told, as much as I review dry shampoos on the blog all the time, I actually don't use them that often. Probably not even once a week. My favourite thing to do is work out and then shampoo my hair, and I love the feeling of really clean hair. A double cleanse with this shampoo does the trick, and it leaves hair super duper shiny.
The conditioner is light too – but the shampoo is really what shines.
Available online and at salons for $46. The hair mask is $66.