Shu Uemura's holiday collection contains one of the prettiest compacts I've seen.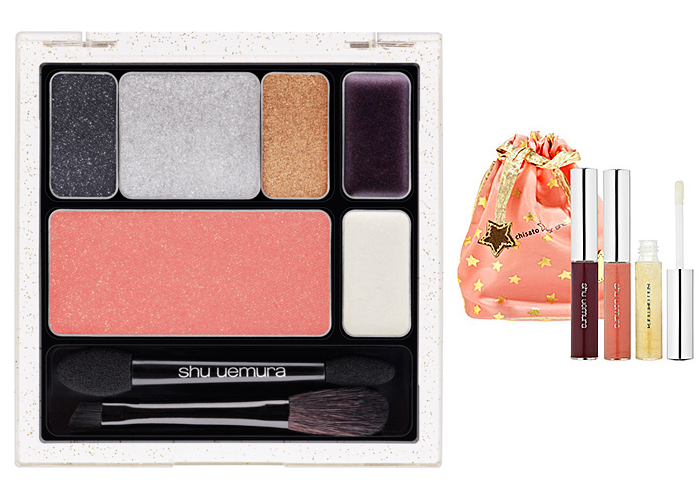 The compact itself is a fun whimsical creation by artist Chisato Tsumori. It's one in a long line of collaborations between the Shu Uemura brand and designers that the company admires. Chisato's Autumn/Winter collection was titled Cosmic Fantasy, and you only need to take a look at this compact to see that it falls into the same realm of imagination.
The compact's packaging is infused with glitter as are each of the products inside. Everything from the blush to the cream eyeliner has glitter in it, and the effect is very pretty. I foudn that the glitter did end up rubbing on to my hand over the course of the day, but more important was that the pigment stayed and gave me a glowy look which was super pretty. I'm not a big fan of glitter but this shimmer was flattering.
The colours are such that would look pretty on a lot of people, and generally this is a well thought-out palette. The blush is big enough to get your regular blush brush in, the eyeshadows are small and should be since you never run out of them, and the eyeliner comes with a brush that is actually usable!
Also part of this collection is a set of mini glosses which are great stocking stuffers for any makeup junkie who knows Shu and would like to collection items from this collection.
The palette retails for $85 and the mini gloss trio is $59. Shu Uemura can be found at Holt Renfrew locations.