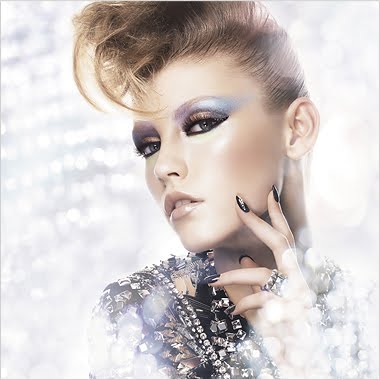 Shu Uemura's Spring 2010 makeup collection is called Egerie, and is the 130th collection by the brand!
It features some really pretty products and follows a rocker glam aesthetic which is so in right now when it comes to clothing. It's definitely what feels like a younger and more casual collection compared to others that we have seen this year. Egerie is used to describe a bold and daring woman, so it makes sense that this collection is on the bold side
It features eye shimmer duos that are pairs of liquid/cream shadows that dry to a powdery finish. The packaing reminds me of makeup I used to get at the drugstore when I was younger, but these colours are more flattering and are not frosty like drugstore makeup can be.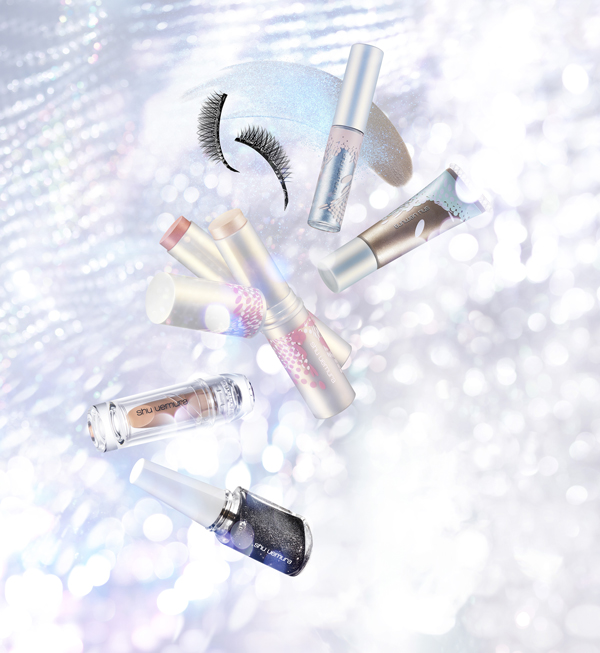 The false lashes offered this year are to die for – they are called black leather, and feature winged tips made of faux black snake-skin leather, and a few black rhinestones. They would just glimmer and stand out when you close your eyes, and the rest of the lashes remind me a lot of Shu's Smoky Lashes. A reminder that when you purchase these you should get the glue as well and you're entitled to a free eyelash application in the store!