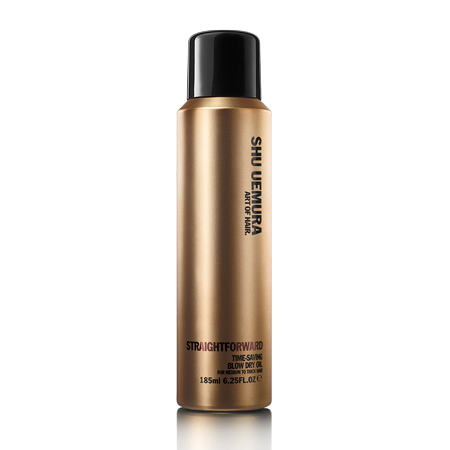 I hate blow-drying my hair.  It takes forever, and by the time I'm done I'm sweating because of the exercise and the sweat on my scalp makes my hair frizzy meaning I need to keep blow drying. 
Anything that can speed it up is needed, and so these days I've been using Shu Uemura's Blow Dry oil.  It's formulated with Black Cumin Oil to nourish your hair, and with Silicones to give hair some slip.  The nozzle on the spray bottle gives you a directed mist, so you can go section by section.  Spray, blow-dry, repeat until you're done.  The brush just seems to glide through the hair and the over-all result is a quicker smoother blow dry. The spray is super light so it doesn't weigh the hair down and evaporates quickly with the blast of the blow dryer. 
This is a must have if you like to blow dry your hair and need something to make it go faster.  
Pick it up online  for $42.