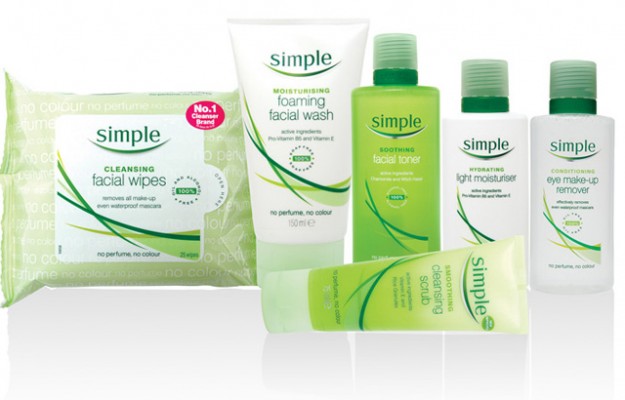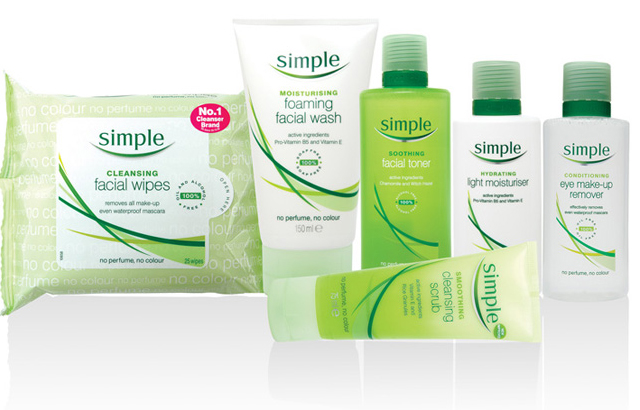 Simple is the UK's #1 skincare line, and now it's available in North America.  The concept is that the skincare is moisturizing, light, and gentle on the skin, so it's perfect for all skin types, but especially those that are more sensitive.
I actually don't have sensitive skin, but I had a quick look at the ingredients in some of the products, and sure enough, there are no acids or harsh cleansers in any of them.  There are also no dyes or perfumes, ingredients that commonly cause irritation in the most sensitive of skins.
I wouldn't turn to this line to fight aging or acne, but if you find that your skin gets red after using certain products, then this line might be for you.  Also, if you're a fan of Cetaphil, and other super gentle products, then this might give those a run for their money!
The two products I tried were the Exfoliating Facial Wipes and the Smoothing Facial Scrub (can you tell that I like to exfoliate?).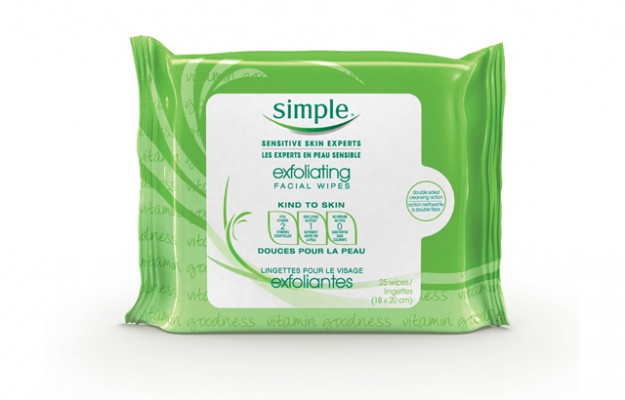 The Exfoliating Wipes were like normal wipes but on fabric that's almost plastic-like and slightly rough to the touch.  Because of the roughness, it was a little difficult to get used to the scraping feeling on my face while I was trying to wipe off my makeup, but it's something that I got used to.  I don't think that these would be suitable for sensitive skin since my skin was red after using them.  It's also not a good idea to take off eye makeup with these wipes because I also found that they weren't able to take off all my makeup, even though I wasn't wearing anything waterproof!
The other product I tried was the Smoothing Facial Scrub which has rice powder in it to help buff away dead skin from the surface of the skin.  I liked that Simple had natural exfoliators in it instead of the usual plastic beads that abound these days!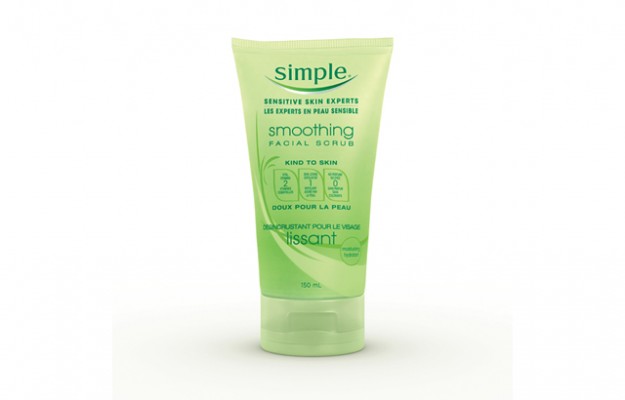 Unfortunately, I knew that this scrub wasn't for me as soon as I tried it. It's a blend of water, mineral oil, and vegetable oils which clog my already oily skin. The last thing I wanted was to put more oil on my skin, even if it was just to scrub. I also found that this didn't wash completely clean and left a residue on my skin, which would have been fine if my skin was super dry, but it's not.
Overall, I know that this skincare line definitely isn't for me. The products might be great for someone who's looking for more of a wholesome take on skincare, with Simple seems to have, but I'm not sold.
Have you tried Simple? What did you try and what were your thoughts?