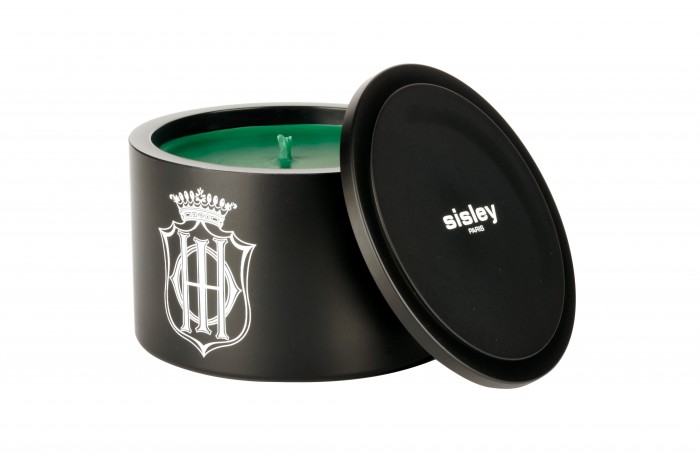 Fragrance lovers need to listen up.  Sisley has come out with a special edition candle for the holidays!  Their new candle is called Eau de Campagne and smells like a tree is growing in your house.  It's a mix of wild herbs, lemon, and green leaves, and trust me when I say that it smells really strong yet beautifully fresh.
The candle comes in a pretty black case, and is a dynamic scent for the holidays.
The candle is 130 grams and burns for 30 hours.
Get it at your local Sisley counter.