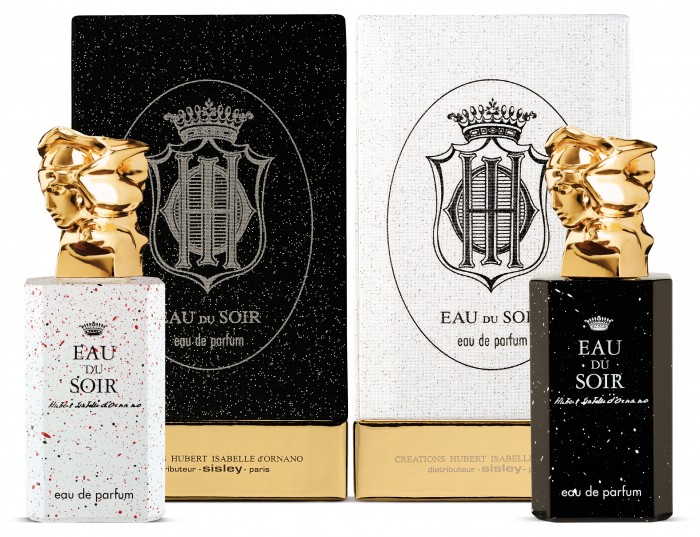 I'm wearing Sisley's Eau du Soir these days and it is perfect for these winter days.  I know wintery fragrances tend to be warm and cozy, but I like something that reflects the weather and I'm always gravitating to something that is fresh.
Eau du Soir is truly unique because it is a very strong chypre scent that is unlike anything out there for women.  It's bright green fresh, and so close to being a men's scent.  If you want something soft and feminine or cute and sweet, then this is not the scent for you.  This scent is made for someone strong and confident who wants to smell powerful.  Eau du Soir is great lasting power, though I assure you that after an hour, it doesn't smell nearly as strong as it does on first spray.  The scent does soften on the skin of the wearer and warm up a tiny bit.  Perfume tends to become very sweet on and hot on my skin, and so I look for the freshest, coolest scents that I can find, and this one is one of the ones that I like the best.
The bottles in my picture were limited edition – I have the white, but this fragrance is available in a clear bottle now.   The top of each bottle is adorned with Sisley's signature bottle stopper that they create for every scent.  The bottle stoppers are almost like sculptures and show the company's dedication to every aspect of their products.
Sisley products are sold at Holt Renfrew in Canada.  $170 for 30mL.